Since border restrictions between Greece and Macedonia were imposed, there are now approximately 1,300 refugees, most of whom are from Afghanistan, who have been moved from the Idomeni border crossing to a relocation camp in Schisto, near Athens, joining others who have also been restricted from travelling up to the border.
Those staying in Schisto are among some 20,0000 refugees who are currently stranded in Greece, in what Prime Minister Alexis Tsipras described as a 'warehouse of souls', a result of Austria tightening their border controls, causing a 'humanitarian crisis'.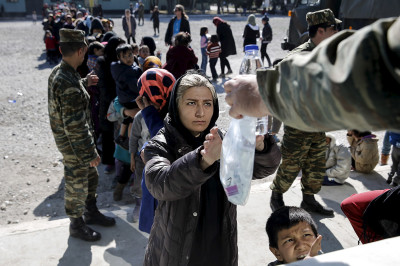 Set up by Greece's military, officers have tried to equip the Schisto camp with accommodation, meals, a worship area, and even a building for charging mobile phones for the people living there, many of whom are families and unaccompanied children.
despite the supplies provided, there is a high level of frustration and uncertainty among the refugees as to what their next move should be, whether they should take their chances to try and find passage towards the border, or to stay put. An almost impossible decision, considering that the charted buses have stopped transferring refugees from Athens, after police announced they were restricting travel to the border and expensive taxis being the only other option if they want to take their chances.
"They must open it, we all need it, you know? We walk away from our country, there was war, al-Qaeda, Daesh. We just came from a very different situation to reach in Germany, to have a safe life, but not for this, like this, to be punished, like...This is punishment, you know? So, I hope so, the border will be open soon, so, I wish," 22-year-old Afghan refugee Matihullah Safi from Kabul explained.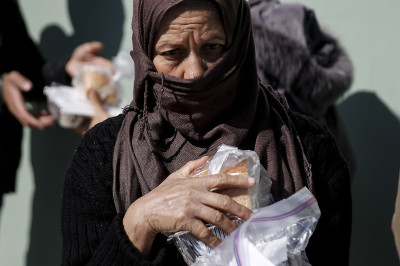 With the increasing number of refugees entering Europe, European Union ministers are raising the prospect of tightening border controls even more than they already have, unless there was a sharp drop in the number of refugees arriving from Turkey by the time of an EU-Turkey summit on 7 March . Seven European states have already reinstated border controls within the Schengen free-travel zone, putting huge strain on Greece, which can no longer wave the tide of arrivals from Turkey onward through the Balkans. This year has so far seen 100,000 refugees arriving in Greece– a tenfold increase for the amount recorded at the start of 2015.