Lawyers representing a group of people who allege they were sexually abused by the former Labour MP Lord Janner say they are to seek a judicial review of the decision not to prosecute him.
The Director of Public Prosecutions, Alison Saunders, announced Lord Janner, 86, would not be charged, despite sufficient evidence to bring a case, because of his dementia.
The former MP for Leicester has denied any wrongdoing.
But under the Crown Prosecution Service's (CPS) Right to Review Scheme, a complainant can request a charging decision be reconsidered. The CPS has confirmed it has received at least one request for a review of its decision.
Guidelines suggest a review would normally take six weeks and it would be conducted by a prosecutor unconnected to the original case.
Slater Gordon has confirmed it has written to the CPS on behalf of its clients, formally requesting a review, and one other law firm is understood to also be making an application.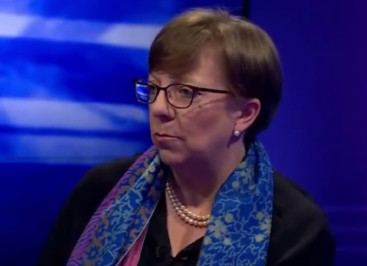 Announcing her decision on on 16 April, Saunders said there was enough evidence to prosecute Lord Janner for 22 offences against nine children.
But she said the CPS also has to decide if a prosecution is in the public interest. Four medical experts concluded Lord Janner was not healthy enough to enter a plea, instruct a solicitor or take part in a trial after he was diagnosed with Alzheimer's in 2009
Saunders decided such a trial should not take place because under law it could only result an order that Lord Janner be confined to hospital, a supervision order or an "absolute discharge", a decision by the court that no further action should be taken.
She said Lord Janner was not a risk to the public because of his condition, and therefore it was not in the public interest to begin criminal proceedings.
Janner's family said he "is entirely innocent of any wrongdoing".