The fan favourite couple from Grey's Anatomy Derek Shepherd and Meredith Grey will tread on troubled waters in the upcoming episode that airs on 26 March on ABC.
Episode 17 is titled, With or Without Me, where Derek will finally address rumours about him cheating on his wife.
Click here to watch the episode live stream via ABC Go, or click here to watch it online on the ABC website.
The official synopsis of the episode reads as follows:
Meredith is unnerved by recent events and is unsure about how to proceed with Derek. Elsewhere, Owen is surprised when his mom becomes a patient at the hospital.
In episode 16, we saw Dr Grey get upset after a strange woman answered Derek's phone, who was in DC. Keeping his history in mind, Meredith gets suspicious about the woman and suspects that he could be cheating on her.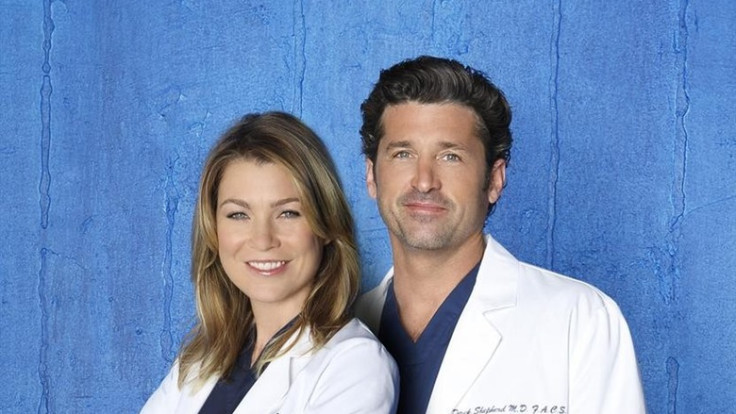 "He's done this before. Met a girl, fell in love, started over. He's not cheating on me, right?" Meredith tells Alex in episode 16.
The episode ended on a cliffhanger, as Derek then shows up at Meredith's door and says: "You called me, and a women answered my phone."
The neuro-surgeon had left his former wife Addison for Meredith. And now, the latter feels that Derek is doing the same thing with her.
Moreover, a new promo shows Derek offering an explanation about the phone call, but Meredith isn't buying it. He says, "I left my phone at the lab, by the time I figured out I was already at the airport, coming to you."
"And she picked up your phone, why?" Meredith is seen questioning.
"She probably thought it was me. I called her from the airport, she told me that she spoke to you," Shepherd states.
"Is that all, is that all you have to say. And she is your research fellow?" Dr Grey asks.
"I wish I could believe you, I know how this works, I was a resident once," she says and adds, "It seems like you came home because you thought you were in trouble."
"I came home because we were in trouble," he claims.
However, a sneak-peek of episode 17 suggests that Dr Shepherd may be having an affair with his new resident, Renee Collier. Scottie Thompson who plays Renee is Derek's resident in DC, and she is seen holding the doctor's hands and passing flirtatious glances at him.
Will this be the end of "Mer-Der"? We'll have to wait until Thursday, 26 March to find out the truth.