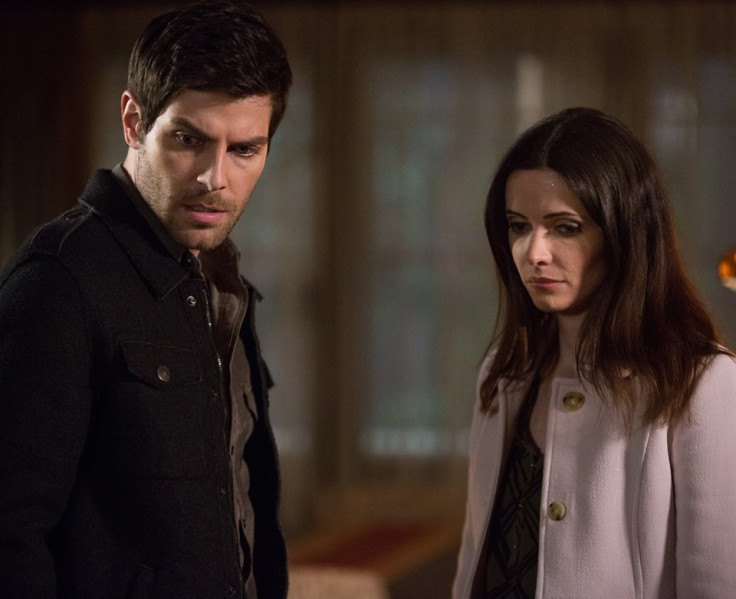 The NBC fictional drama Grimm is currently on hiatus and not scheduled to return until 20 March.
Episode 14 is titled, Bad Luck, where a secret ritual to bring good luck targets a Wesen group.
The official synopsis reads as follows:
Nick (David Giuntoli) and Hank (Russel Hornsby) investigate a murder victim with his foot cut off, and stumble onto a disturbing Wesen take on the "lucky rabbit's foot." In an effort to help, Monroe (Silas Weir Mitchell) and Rosalee (Bree Turner) go undercover. Meanwhile, the fallout from Adalind (Claire Coffee) and Juliette's (Bitsie Tulloch) showdown still has Nick reeling and sends him on a path that leads to Henrietta (guest star Garcelle Beauvais). Sasha Roiz and Reggie Lee also star.
The relationship between Juliette and Nick, played by Bitsie Tulloch and David Giuntoli, isn't going to get any better.
During a tour of the couple's house on set, Tulloch noted that the furniture had been significantly changed, which could be a sign of a breakup or Juliette moving out in the future.
"That may be a signal of things to come," Giuntoli told Zap2it. "Happiness doesn't make good TV. Happiness for a time makes good TV, but you have to tear it apart. I don't know to what extent the writers are going to tear us apart this time. It could be permanent."
However, new reports from TVLine suggests that the series is mulling about going "really, really dark" and killing off a major character in the show.
Grimm is currently looking to cast someone to play the guest-starring role of Iron Hans, a rugged 50-something-year-old ranch owner who helps Wesen fathers and sons reconnect with their warrior heritage through his weekend retreats.
He also has a beautiful and strong-minded 20-something-year-old daughter named Maggie, noted TVLine.
A promo video also reveals that Henrietta will tell Nick that there is no cure for Juliette's condition. Henrietta in the 30-second promo tells Adalind that she is expecting, which could mean that she is pregnant with Nick's baby.
Watch the promo for Bad Luck here: