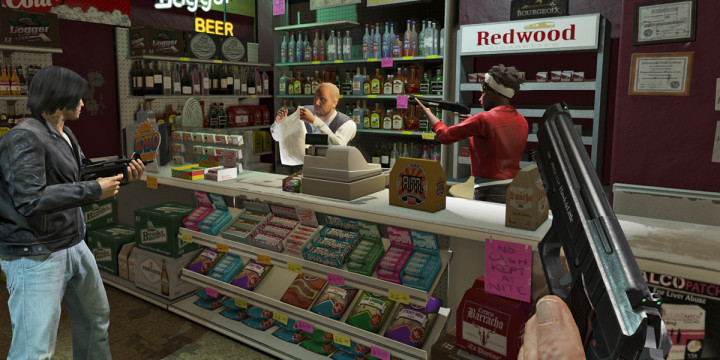 Rockstar Games' crime epic Grand Theft Auto 5 has become the biggest selling video game in the UK thanks to the release of a remastered next gen version last week.
According to sales trackers GfK Chart-Track the PlayStation 4 and Xbox One versions were enough to topple the game past previous record holder Call of Duty: Black Ops with their opening day sales alone.
Last year's original PS3 and Xbox 360 versions already holds the record for the highest-grossing game in a week having made around £94 million during its launch week last year.
The next gen GTA V sold 58% of its copies last week on PS4, with 41% coming from Xbox One sales and the remaining 1% from Xbox 360.
Exact details on how much GTA V made over the past week aren't yet known, but it did well enough to top the UK sales chart and fend off stiff competition from Ubisoft's Far Cry 4, which entered at number two.
Chart Track added that Far Cry 4 was "by far the most successful" in the series when it comes to first week sales. Call of Duty: Advanced Warfare is at three, Fifa 15 holds at four and the other big newcomer of the week – Dragon Age: Inquisition – enters at five.
Dragon Age reportedly sold almost exactly as well as the previous game did in 2011.