GTA 5: Fastest Way to Earn Unlimited RP or 3000 RP Every 24 Seconds in GTA Online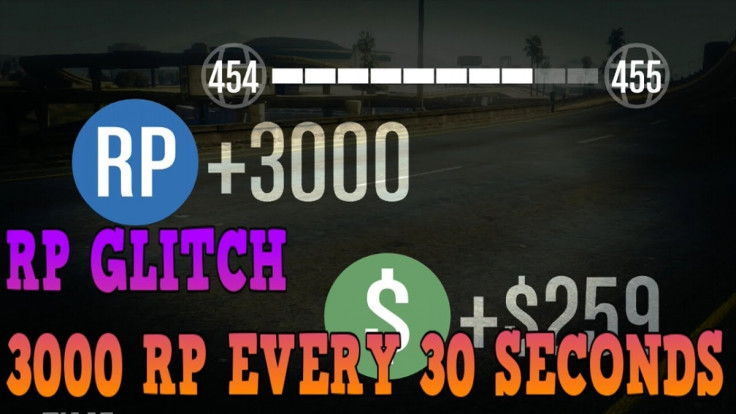 A discerning GTA 5 gamer, DYNASTY1031, has recently published a video detailing the simple yet fastest way to earn unlimited RP or 3000 RP every 24 seconds in GTA Online after 1.11 patch.
According to the tipster, this is by far the fastest way to rank up and boost RP in GTA 5, as it allows you to complete a single lap Super-car race with plenty of speed boost pick-ups on your way to the finishing line.
If you do this right, you will finish first on the leader-board almost every time you drive a fast vehicle through the top of the overpass (Freeway Bridge) earmarked on the map (check the video below).
Here is how you do it:
Go to GTA Online and host the Rockstar Job from the list of Races which is known as "Freeway Bridge".
Make sure you choose the exact same settings as shown by the tipster in the video and get your fastest car (preferably an Adder) in the garage for this race.
Tip#1: Ensure that key parameters like Traffic, Wanted Levels and Team GTA Race are turned off in the game settings as this race works better in solo mode.
Once you have verified the settings, click on Confirm Settings.
Tip#2: Just as the race begins, hit the accelerator and keep your car in line with the power-up items placed at the centre of the road (just to make sure you don't miss any).
Tip#3: It pays off to drive your car at its top speed as there is barely any turns or curves in this race. Exploit the Sprint race to your advantage as there is no other job in GTA Online that fetches you 3000 RP in just 23.866 seconds flat.
If you are still not convinced, check out the video below:
© Copyright IBTimes 2023. All rights reserved.