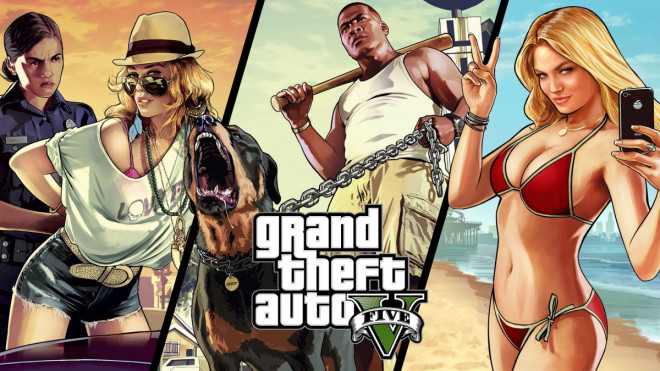 A discerning GTA 5 gamer, youtubedude, has revealed a legit way of making millions of $GTA in GTA Online, without using cheats or glitches that could easily land you into cheaters lobby by Rockstar.
Many of you might have been wondering what is the quickest yet risk free or legitimate way of making fast money in GTA 5 Online. You just need to play a few quick one lap races with crew members and one random player online to earn roughly $270,000 per hour.
Here is what you need to do:
Just pick up a random bike race shown in the map, exactly near the bridge (watch the video below for more assistance). The race is known as "Down the Drain".
Tip #1: You can either bookmark the race or fast travel to the location, if you want to make multiple attempts at finishing the race first. Finishing first every time is essential to earn maximum returns at the end of each race.
You just have to invest $500 as the entry fee to begin this race. Just hit X or Square button to start the race.
Don't worry if the default race chosen by some player happens to be a super car race. Just let the race finish and it does not matter even if you lose this one.
Now once you exit the race or back out of the race, you will get to be the host for the next race and you can set the rules to your strength.
Just watch the video below and setup the recommended settings for a motorcycle race with four crew members and at least one random player online.
Tip #2: Choosing only friends or crew members will fetch you lesser money than having a few random players on the race.
Tip #3: Make sure to turn off the traffic, wanted levels and custom vehicles for a level-headed race and to improve your chances of winning.
Tip #4: Try choosing a single lap, as it is the fastest way to make more money. The payouts for finishing first will be same no matter how many laps you choose to race.
With non-crew members in the race, you stand a chance to earn at least $1000 more, and more reputation points.
There are some important tricks that you need to employ, if you want to be successful at winning all the bike races. Here is what you should do:
For starters, do not hit the accelerate button until half-a-second after the "Go" signal appears on screen. This should give your bike an instant boost.
Try cutting corners short whenever possible to save on time and keep drafting (similar to slipstreaming) behind the frontrunner initially, before taking off in the final moments of the race.
For further assistance, check out the video tutorial below: