GTA 5 Online: Gamers Embark on Brilliant Robbing Spree with Funny Moments, Skits and Challenge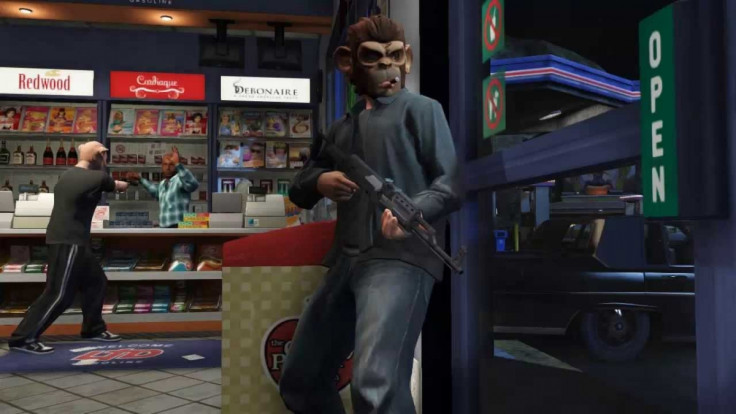 A discerning GTA 5 gamer, VanossGaming, has shared the funniest moments with skits on his voyage through the most challenging robbing missions in GTA Online.
The gamer assembles a team of four members with just one getaway car for the robbing spree. The ensemble of characters just adds to the funny moments that often take the spotlight away from the action.
Just when it seems the quartet are about to pull off a fool-proof heist after robbing a few stores, they get surrounded by cops and eventually die in all possible hilarious ways, amid a shootout.
The dialogue editing and narration seem right on the money, as it takes the audience on a complete fun ride. Some parts of the gameplay seem broken as the video appears fully edited to remove unwanted frames for some continuity in action.
Quite unbelievably, the getaway car seems to survive a lot of damage and a ridiculous amount of time, despite repeatedly coming under gun-fire from the cops. As the video creator puts it, the car seems to be well-built to last and fast enough to evade cops with considerable ease.
Towards the later stages of the mission though, the car suffers too much of abuse as its doors get broken and smoke starts coming out of the bonnet. Still, that doesn't stop the quartet from embarking on their final voyage until death gets the better of them.
Watch one of the funniest yet brilliant Robbing Spree in GTA 5 Online, in the video below:
© Copyright IBTimes 2023. All rights reserved.