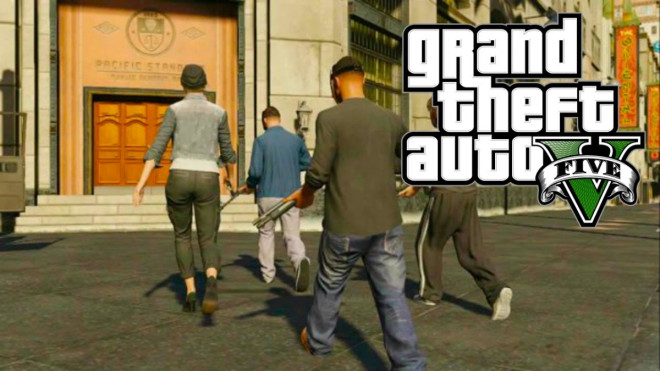 Rockstar Games is expected to release the highly-anticipated Heist DLC for GTA 5 sometime in June (as part of the spring updates), while restless gamers and discerning tipsters are busy unearthing game details including weapons for the forthcoming DLC in GTA Online.
Freshly leaked images of weapons pertaining to the upcoming Heist DLC have surfaced online amid the hype surrounding the future of GTA Online and the role of Heist missions in it.
The leaked information reportedly comes from se7ensins.com via a reputed hacker, whose source link is available in the video description.
There are three leaked images pertaining to the leak which all point to the weapons inventory for the highly-anticipated Heist DLC in GTA Online.
The first image in the leak suggests that the arsenal for Heist missions will include Knife, Scar rifle, two .44 calibre pistols, Goosenberg Sweeper and broken glass.
The second leaked image shows an MG/AR rifle, a brand new pistol, a Scar rifle and a brand new knife.
The third leaked image depicts the textured counterpart of a player's actual weapons in the game, which further clarifies the complete arsenal of weapons that one can expect with the upcoming Heist DLC for GTA Online.
Rockstar is unlikely to release the complete weapons arsenal at a time for Heist DLC. Instead, the game developer could roll them out in instalments as part of game updates for GTA Online.