The GTA community is abuzz with news of Insane Meteorites and Asteroids being spotted in GTA Online, as several avid GTA 5 gamers have been posting screenshots of the strange objects on Twitter.
Discerning GTA 5 tipster, DomisLive (aka Dom), has shed some light on the possible reasons why gamers have been spotting the meteor and asteroid appearances randomly in the online version of the game.
According to the tipster, some of the affected GTA Online gamers have been randomly tweeting Dom about the meteor and asteroid infection on their consoles while playing a random mission online.
Check out a few of the tweets accompanied by the screenshots depicting random occurrences of meteors and asteroids in the game below: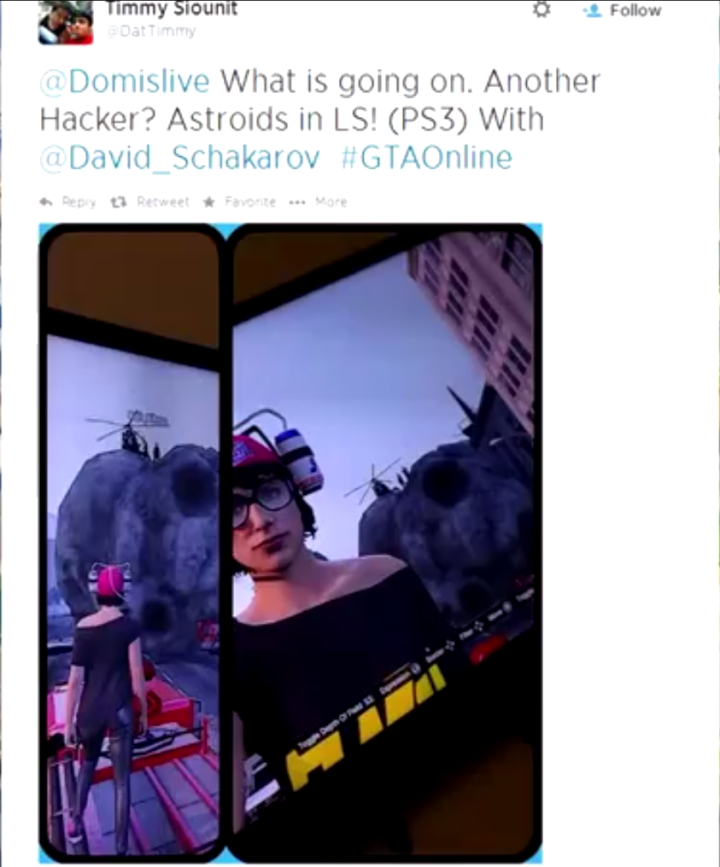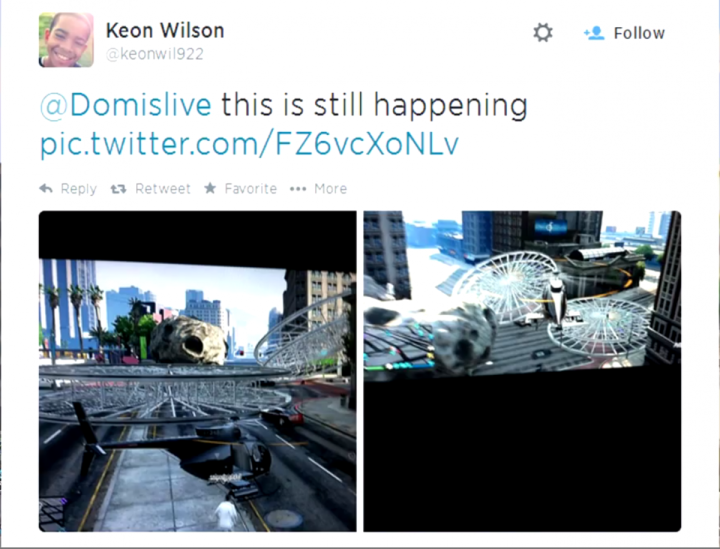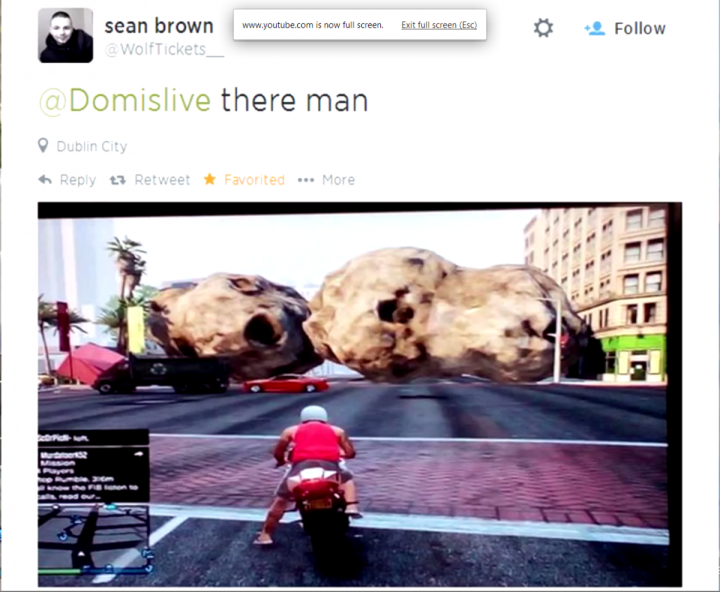 One such gamer tweets Dom: "@DomisLive There used to be this wheels now there is Giant Rockes whats happening to GTA??"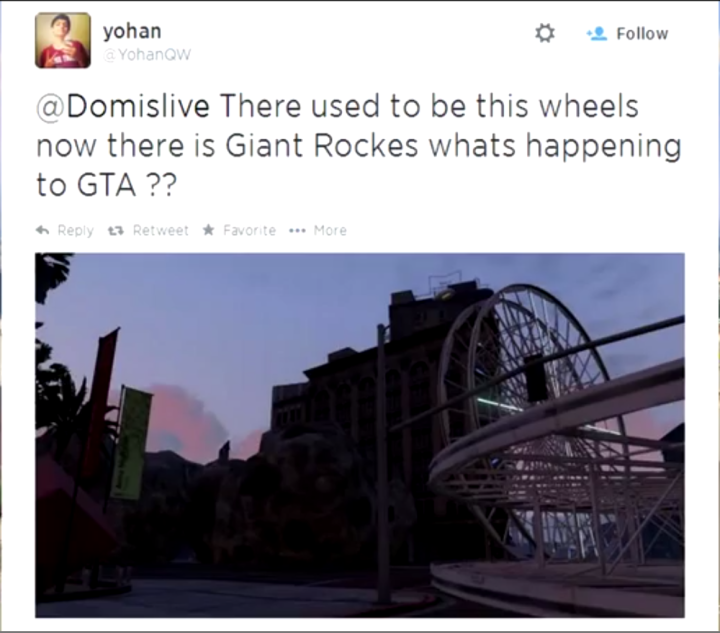 Some affected gamers are even speculating if Rockstar is actually on the verge of developing an Alien DLC as random sightings of strange rock-like objects are making waves in GTA Online.
However, Dom clarifies that the sightings are the handiwork of discerning modders in GTA community, who have been uploading such content ever since the first sightings of Infinity UFO mod glitch and Insane Ferris Wheels mod in the game.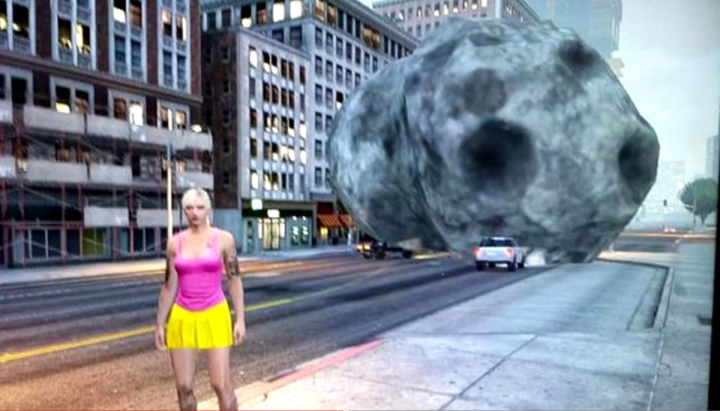 It is further ascertained that the Insane Meteorites and Asteroids mod works similar to earlier mods by infecting the systems' memory once it is logged into the modded lobby.
The infected systems or consoles in the modded lobby will then spread the infection to another lobby as the player moves into another room, and thereby other systems connected to that room will also get infected with this mod.
The tipster concludes that Rockstar did manage to somehow patch the UFO mod in the game, while it seems unlikely that the Ferris Wheels mod or meteor and asteroid mod will be patched anytime soon as it is a system-level breach on Xbox 360 and PS3.
Consequently, system-level glitches can only be patched by Sony and Microsoft in their upcoming firmware updates for the consoles.
Please let us know if you spotted any of these strange rock-like objects, while playing GTA Online, in the comments section below.