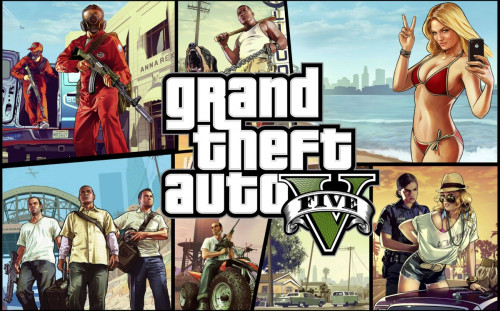 A lawsuit accusing GTA 5 developer of delay in rolling out GTA Online was thrown out by a US court last week, but the incident suggests the game could be quickly becoming a magnet for lawsuits.
Two gamers had filed a class action lawsuit against the company behind the game, Take-Two Interactive, saying the game's multiplayer mode, GTA Online, was not rolled out at the promised time.
The gamers, Bruce McMahon and Christopher Bengtson, said even though GTA 5 was released on 18 September 2013, the game's multiplayer mode was not activated until 1 October 2013. They accused that Rockstar Games, a subsidiary of Take-Two Interactive, of falsely advertising that "GTA Online" will be "available immediately."
However, US District Court Judge Virginia A. Phillips concluded that the game's packaging did not suggest in anyway that GTA 5's multiplayer mode would be released 'immediately'. She even went on to note that the box denoted that certain features, including multiplayer mode, "might not be available" to all users.
In December 2013, actress Lindsay Lohan accused Rockstar of using her images in the game's posters without her permission. The poster in question was an image of a woman holding a cellphone who apparently looked like the actress.
And before that, rapper Daz Dillinger sent a cease and desist letter to Take-Two Interactive Software and Rockstar Games to block the use of his songs in Grand Theft Auto V. The artist told TMZ that he resorted to legal action because he believed that "respecting an artist's work" was important, and that "Rockstar didn't do that here and I can't let them get away with it."
GTA 5 has sold over 30 million copies, raking in over $1 billion in a record time. Apart from this, the game also has the potential to make over $100 million a year according to analysts.