GTA 5 Online: Heist DLC Delayed by Lindsay Lohan's Sexy Character Lawsuit?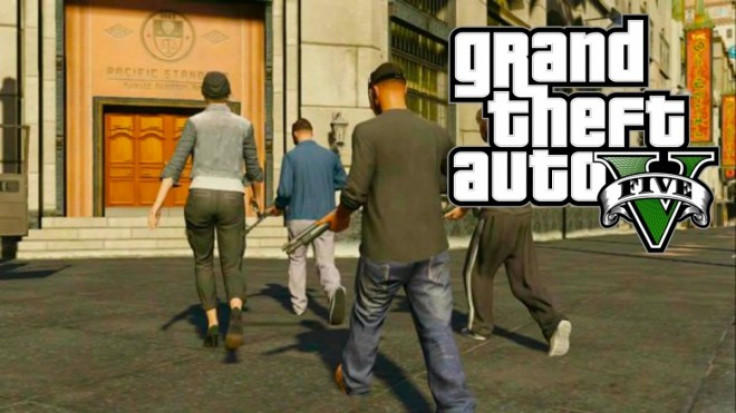 Rockstar has hit back at popular American actress, model and producer, Lindsay Lohan, after she accused the makers of popular game Grand Theft Auto of creating a character modelled after her without her consent.
Rockstar Games' parent company, Take-Two Interactive, has said Lohan's allegations are baseless and raised for publicity.
The lawsuit points to GTA 5 character that goes by the name sexy Lacey Jonas, wherein Rockstar has allegedly been inspired by Lindsay Lohan's real-life character in creating the game character.
Renowned YouTube tipsters, DomisLive (aka Dom) and iCrazyTeddy, have shed more light on the Lindsay Lohan character dispute with Rockstar in GTA 5 with reference to a recent report on GameSpot.
Rockstar has reportedly demanded that Lohan pay the legal fees for the court case in their countersuit against the actress.
"Lindsay Lohan complains that her image and persona have been wrongfully used by Take-Two in the video game Grand Theft Auto V, but her claim is so legally meritless that it lacks any good-faith basis, and can only have been filed for publicity purposes," Rockstar said in a court filing.
In her lawsuit, Lohan claimed that Rockstar copied her character likeness for Jonas character including her blonde hair, bikini suit and style that seems to mimic her overall fashion statement.
In addition, Lohan accused that GTA5 character Jonas stays in the game's proxy, which is the Hollywood hotel where the actress usually stays.
Discerning GTA 5 tipster, iCrazyTeddy has pointed out that Rockstar Games' pre-occupation with the Lindsay Lohan's lawsuit could lead to delay in the release of the highly-anticipated Heist DLC for GTA Online.
On a different note, the tipster invites gamers who are looking for some quick millions to make the most of his Megalodon Shark card giveaway sweepstakes to win up to $8m in GTA currency.
© Copyright IBTimes 2023. All rights reserved.