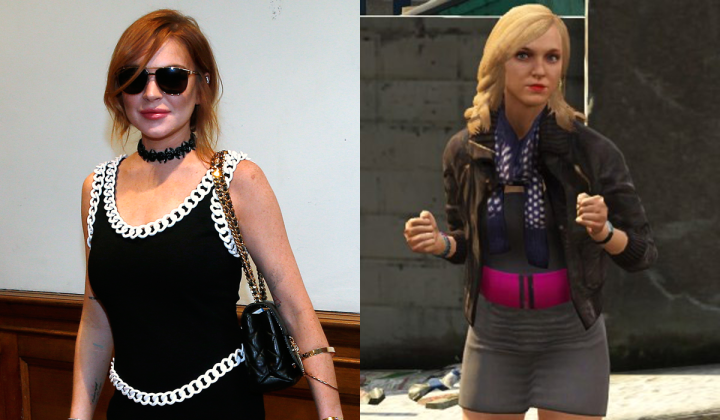 Grand Theft Auto V developers Rockstar and publisher Take-Two Interactive have responded to a lawsuit filed by actress Lindsay Lohan, saying it was "filed for publicity purposes".
In July Lohan claimed Rockstar illegally used her likeness, style and clothing for side-character Lacey Jonas in Grand Theft Auto V. Jonas is a celebrity who the player aids in evading the paparazzi through the streets of Los Santos, a fictionalised Los Angeles.
Court papers made public on Tuesday revealed that Take-Two and Rockstar called the case "frivolous" and said it should be thrown out, adding that the Mean Girls star should pay for their legal fees.
The company denies the accusations saying the character's resemblance only goes as far as her being a young, blonde woman.
In July Lohan's lawsuit had called the character an "unequivocal" reference to the troubled actress which "incorporated her image, likeness, clothing, outfits, [Lohan's] clothing line products, ensemble in the form of hats, hair style, sunglasses into the design of the character".
Lohan's lawsuit also made reference to Hollywood's Chateau Marmont hotel, where she once lived. The hotel is one of many famous LA landmarks recreated in the game and is not related to missions involving the character.
Grand Theft Auto V was released on PlayStation 3 and Xbox 360 last year and will be released on PlayStation 4, Xbox One and PC later in 2014.