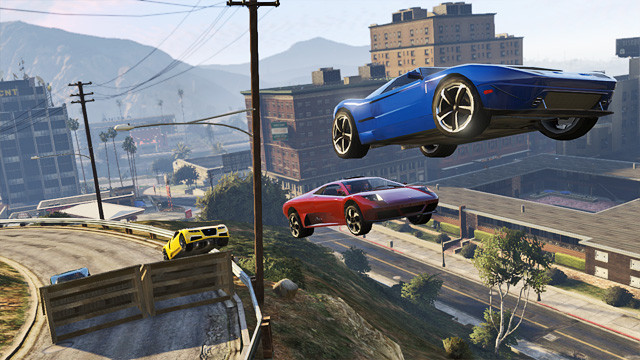 With the launch of Ubisoft's open-world action adventure titles, Watch_Dogs, Rockstar is under some serious pressure to make things interesting in GTA 5. Owing to this, the developer has now introduced six new races and three new death matches among other things.
"Head over to each Job's Social Club page now and add them to your game to play them for yourselves, and keep an eye out for demonstrations of these Jobs on upcoming Rockstar live streams."
Below are some of the best on the list.
Sultans of Swing - Created by NittyDon
Dirt tracks, dirt tracks and more dirt tracks. This race will put you through loads of quick, challenging turns, meaning that you'll have to carefully negotiate between kicking the gas in, jamming those breaks and taking your foot off the pedal every now and then, all in a ferociously intense manner. Best raced with No-Contact race mode turned on.
Baja Hangtime - Created by deejayb1874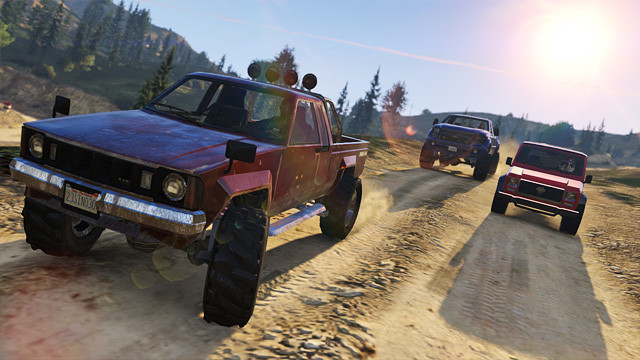 The name says it all. Expect a long race with loads of off-road stretches, hairpin bends, some serious hangtime from a huge jump down a hill side that will leave you dizzy all day long.
Jumps 'R' Us - Created by Evan3737
This race will funnel you through roads of different levels, lift you into several ramps and let you kiss the sky with over a dozen jumps. The track blends the fine views of Vinewood along with some serious, heart-stopping airtime.
Zancudo Outskirts - Created by kidkolumbo
The map's creator explains "this map was created to take advantage of what type of shooter GTA is: a third person shooter. Props are littered smartly across the map, to shorten sightlines and provide safe havens for players working their way around."
Players must always remain cautious of getting flanked and consider their team's position and movement carefully. Weapon pickups entice players out of cover and into the line of fire, with the most valuable weapons in the least well covered areas. Teamwork and communication is crucial.
For the entire list, check out the blog post here.