The internet is abuzz with news of Weird Appearance glitch making waves in GTA Online following the release of the Heists update a few days ago.
Meanwhile, renowned YouTuber DomisLive (aka Dom) has shed more light on the new Facial Appearance glitch unearthed after the Heists update in GTA Online via his latest gameplay video on YouTube.
The YouTuber has reportedly received a bunch of tweets from his loyal fans and followers citing the sudden change in the game characters' appearance in GTA Online after the release of the Heists update.
One such Dom's follower had this to tweet (see screenshot below) regarding the Appearance glitch in GTA Online:
"@Domislive Heist update made my character change face, Im not the only one btw..."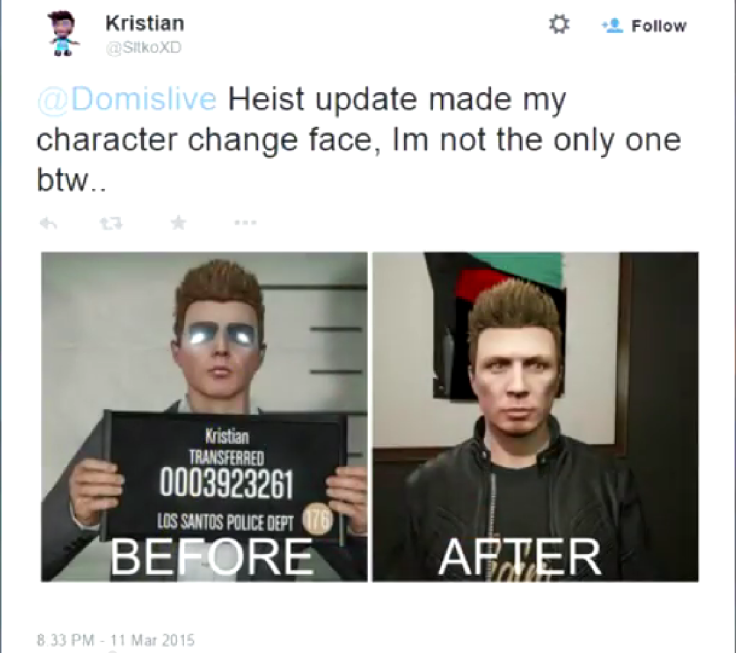 In the next tweet, you can see a drastic improvement in the facial features from the one on left to the other on right:
The tweet reads: "@Domislive here's how my character looked before and now."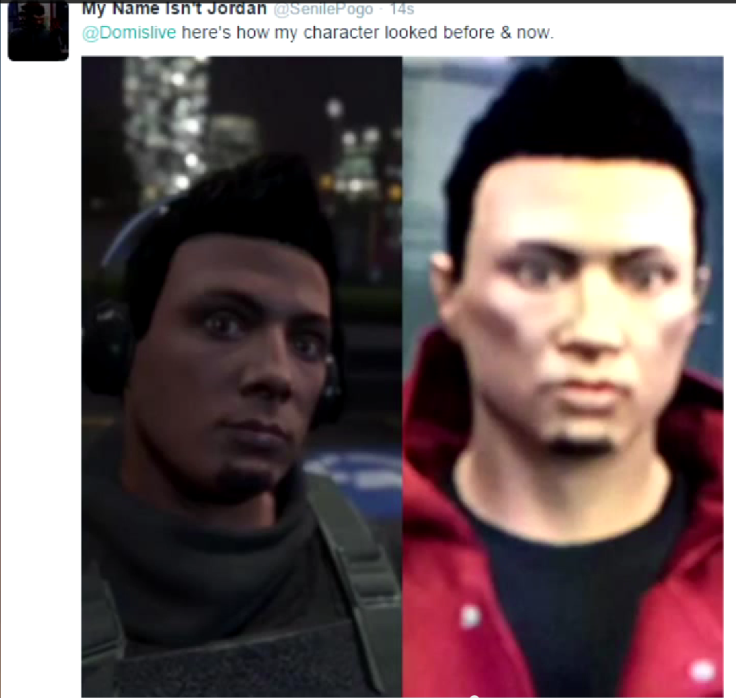 As Dom points out, the picture on the right shows a pair of nasty cheek bones which were absent in the picture on the left (taken before the Heists update).
The third tweet says: "@Domislive My character isn't white until I start a heist setup."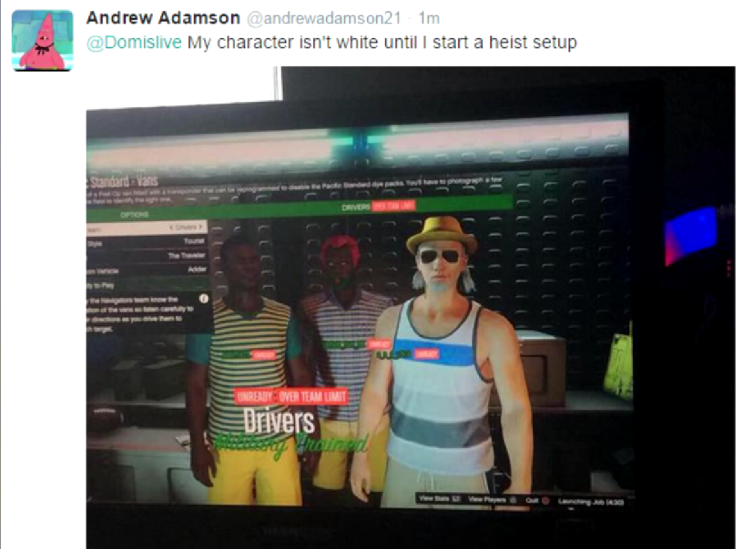 The screenshot above clearly indicates an issue with the facial colours, wherein the character has attained a change in the racial features from a Black to a White man.
It seems Rockstar's efforts to patch up the issue has yielded a negative result, as the character appearances have gone from bad to worse after the recent patch to the Heists update.
Do let us know what you think about the ongoing bugs and glitches in GTA Online, following the Heists update, in the comments section below.