Veteran YouTuber MrBossFTW aka Ross reveals the best and craziest problems or fails on all generations of GTA 5 and GTA Online, in his latest action gameplay video for Rockstar's most-successful action-RPG game. Ross brings us the complete collection of last-gen, current-gen and next-gen problems with GTA 5 in his latest video as he tries answering all his fan queries related to such issues posted on Twitter.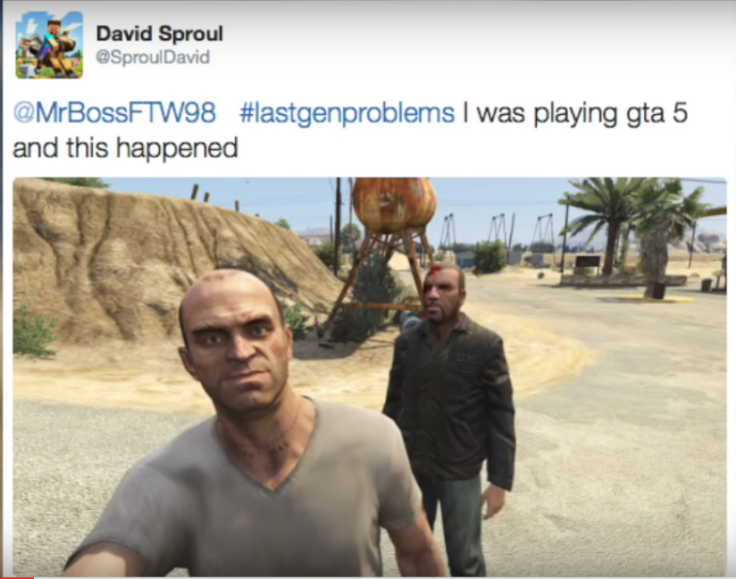 The first fan query pertains to a screenshot related to last-gen problems which shows Johnny Klebitz being resurrected after Trevor has smashed his head to death with a glass bottle. It is not clear if Johnny has been revived or it is some kind of a game bug being exploited.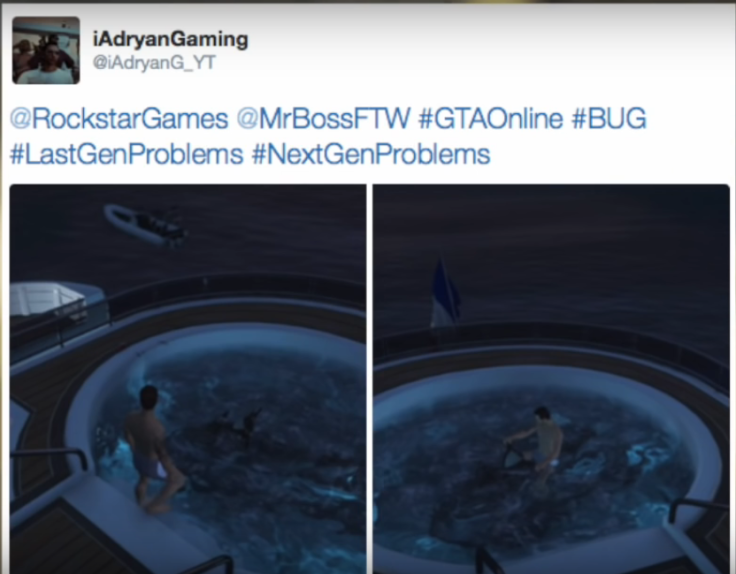 In the next query pertaining to a bug with last-gen and next-gen iterations of GTA 5, we actually see a player's seashark or jet-ski being delivered right into the hot tub on the yacht, instead of being parked at one of the docking points attached to the luxury cruiser.
It is not yet clear if one could possibly ride a jet-ski inside the hot-tub on the Yacht in GTA Online. Nevertheless, this seems to be some kind of a game bug that could have been overlooked by Rockstar given the recent flurry of DLC releases.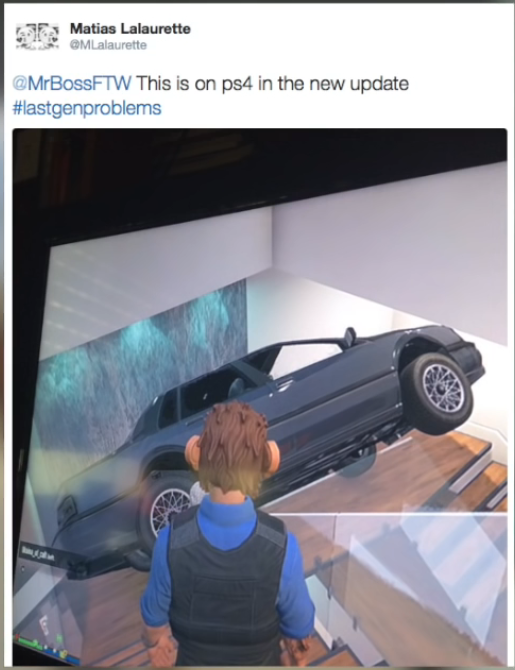 Moving on to the next query, the screenshot shows a car literally spawning at the passageway and blocking the staircase inside one of the stilt-house apartments in Vinewood. The problem has been unearthed on PS4, following the release of Executives and Criminals DLC in GTA Online.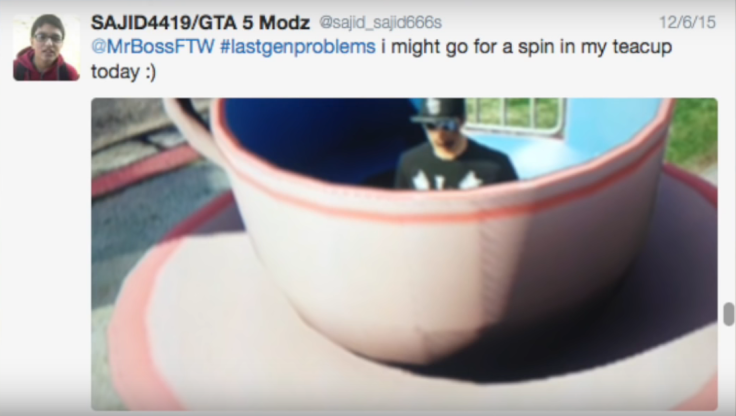 One of the players on last-gen consoles has reportedly got his character stuck inside a teacup (see image above) with a saucer underneath it. Such a hilarious feat could be linked to some game-breaking mods and hacks that are making waves in GTA Online.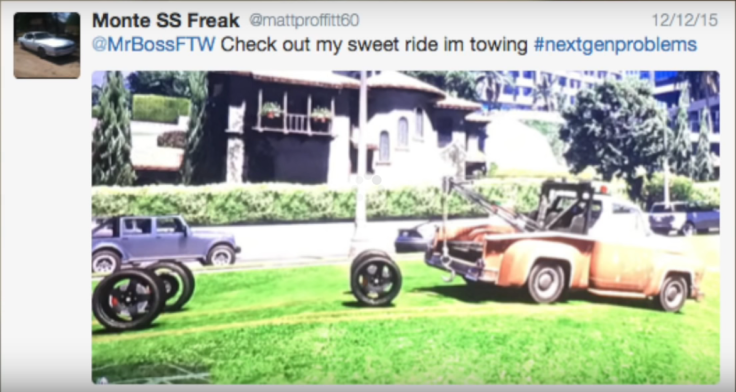 In another query, we can see some car being towed away with just its wheels (see above) made visible to the naked eye. It is not clear if the car was blown off, leaving behind its wheels at the back of the tow-truck or if it is some kind of a game-breaking glitch in GTA Online.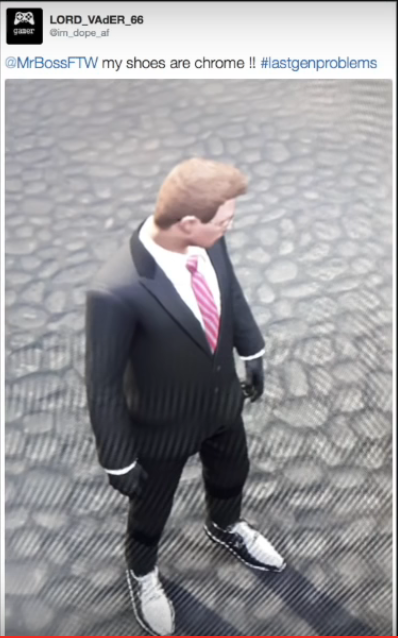 Finally, one unsuspecting player in GTA Online seems to have got a pair of Chrome shoes without any knowledge. It is not known if it is part of a glitch or some modder trying to hack into a character's costumes.
If you are still sceptical, check out Ross's stunning gameplay video below: