GTA 5 Online: Valentine's Day Massacre Special 1.10 Update Brings Ten New Jobs
Enjoy new races, deathmatches, team deathmatches, bike races, parachuting and more with GTA 5 1.10 update
Rockstar Games recently rolled out the Valentine's Day Massacre Special as part of latest 1.10 title update, which brings ten new challenging jobs for Grand Theft Auto 5 (GTA 5) Online.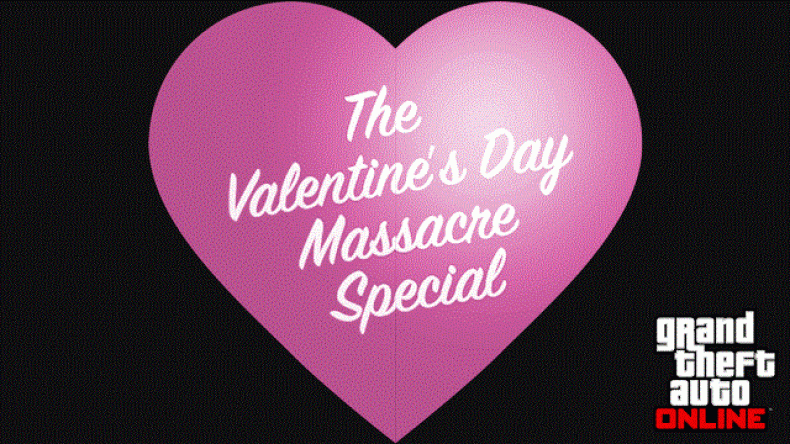 The new Valentine's Day Special update also features a bunch of exciting goodies based on new Valentine themes such as Gusenberg Sweeper machine gun, new Albany Roosevelt ride and dozens of new clothing selections including double breasted suits, novelty t-shirts, hats, flapper dresses, sexy undergarments, masks and more.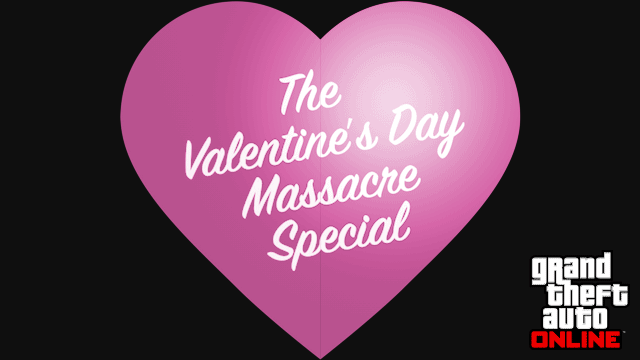 All these Valentine-themed extras will be up for sale until the end of February. The best part is that once purchased it will be available in your inventory for lifetime.
Ten New Valentine Themed Jobs in 1.10 Update
In addition, the new 1.10 title update introduces ten new challenging jobs across several gaming modes. Some of the most favourite Valentine-themed jobs are listed below:
"Shotgun Wedding" (Team Deathmatch): As the name implies, it features a small-scale deathmatch in the vicinity of the Church surroundings in Paleto Bay. As the weapon of choice would be a shotgun, it clearly hints at a Close Quarter Combat (CQC) style of deathmatch.
"Property Values" (Deathmatch): Rockstar seems to have thrown in the challenge of taking down your arch-nemesis on an expensive and unaffordable battleground, the cul-de-sac near Mirror Park. As Rockstar notes, "Forget about Love, nothing is going to break your heart like the price of Real Estate".
While you enjoy the scenic beauty around this luxurious property, don't let your guard down and better watch out for the snipers hidden amid the grassy knolls.
"Creek" (Parachuting): If you are craving for some adventure and thrill, "throw yourself out of a chopper with up to seven other idiots" as Rockstar mentions sarcastically. Experience the steep dive, while you skirt alongside of the Raton Canyon and glide your way into Cassidy Creek.
"Vinewood Tours" (Race): Enjoy the lap race for cars and bikes as you tour around the scenic splendour of Vinewood and Rockford Hills. Maybe you might just forget your love with booze in the belly and stars in your eyes, as Rockstar pulls out a popular quote.
"Motorboating" (Sea Race): Enjoy a satisfying motorboat ride for the weekend while you make speed jumps and circumvent buoys in the thrilling Sea Race with Valentine's Day Special theme.
"Heart Breaker" (Bike Race): Express your passion and love to your sweetheart by carving a love heart into the Grand Senora Desert. With focus on hills and jumps, this is basically an off-road bike race on a heart-shaped track as you compete in lap-based event.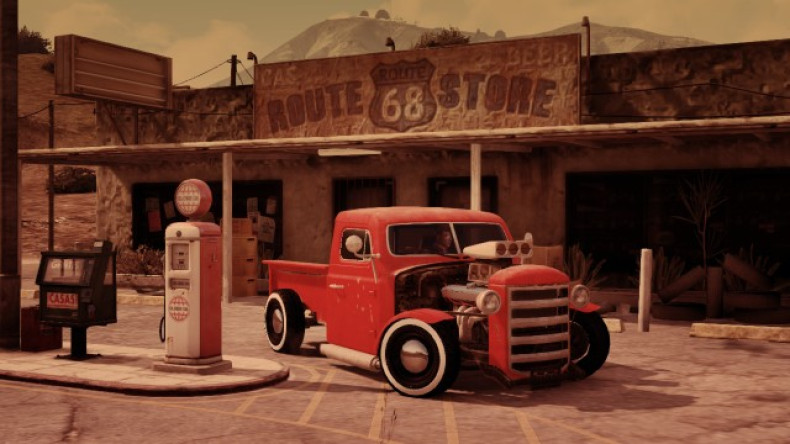 The new automatic title update also re-introduces the popular Rat Loader pickup truck with all its mods intact for free until the next title update. So, gamers who lost access to their favourite garage can now re-create it at no cost.
Just grab the pickup truck from southernsanandreassuperautos.com in-game website and get it fully-customised at any Los Santos Customs shop.
This update also enables solo players in Races to earn GTA$, besides fixing several issues including incorrect time displays for players in Bad Sport pool, issues with Cornrows haircut and instances where characters become bald after using a mask. For a complete list of changes introduced in this update, click here.
How to Download Valentine's Day Massacre Special Update
To grab this update, just power on your PS3 or Xbox 360 and connect it to the internet. Now load up GTA 5 Online and you will receive the notification to download the latest automatic update (Xbox 360 users will need to download and install an additional compatibility pack).
Once this is done, go to the in-game store via pause menu to grab the Valentine's Day Massacre Special.
[Source: Rockstar Newswire]