Rockstar Games is yet to announce the official release date for PC and Next-Gen versions of GTA 5, while internet is abuzz with fresh rumours suggesting a 14 November release date for the re-mastered PC edition.
UK online retailer, Cool Shop, has reportedly listed the GTA 5 PC edition for pre-orders with an expected release date set for 14 November, 2014.
The release date rumour gains significance given the fact that video game titles usually release on Fridays in Europe and 14 November too is a Friday
With Rockstar having confirmed a Fall release for the re-mastered edition of GTA 5 on Xbox One, PS4 and PC, speculation is rife that the game might release the same day for all three gaming platforms.
"I'm thrilled to announce that Grand Theft Auto 5 for PS4 will launch this fall," announced Andrew House, president and CEO of Sony Computer Entertainment, at E3 in June.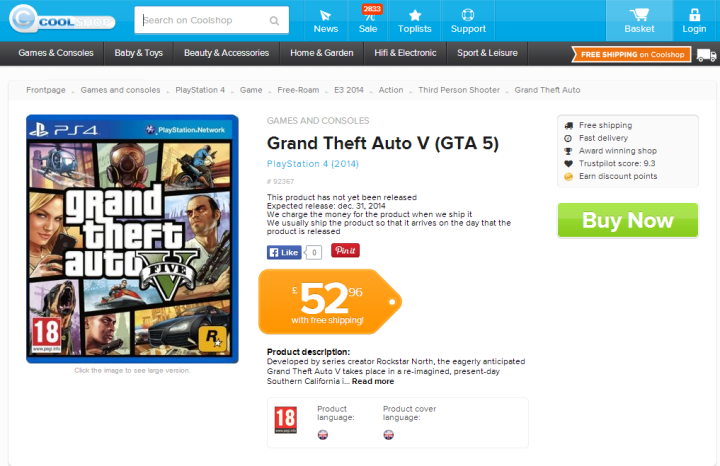 The speculation gains further momentum as Cool Shop has also put up a pre-order listing of GTA 5 for next-gen consoles with an estimated launch date for 14 November (later changed to an implausible date: 31 December, 2014).
Cool Shop has priced the PC edition of GTA 5 at £37.96, while the next-gen console release (Xbox One and PS4) costs £52.96 via the UK retailer.