Police action in 2015 serial killer case could have prevented 7-year-old Zainab's rape and murder
First case against serial killer whose DNA was found on Zainab's body was brought in 2015.
DNA of suspected serial killer has been linked to attacks against nine young girls in Kasur.
The rape and murder of Zainab Ansari could have been prevented if police had taken action against the serial killer whose DNA was found on the seven-year-old girl's body, the High Court in Lahore said on Monday (15 January).
DNA tests revealed that Zainab was raped and murdered by a serial killer suspected of attacking at least eight other girls in Kasur, a city in the Pakistani region of Punjab.
The director general of Punjab's Forensic Science Agency told Lahore's High Court that the first case against the suspected serial killer was reported in 2015.
Since then, the killer's DNA has been linked to attacks on eight other girls, including Zainab.
All nine victims were raped and eight were killed in Kasur. The lone survivor remains in hospital, Punjab government spokesman Malik Ahmad Khan said.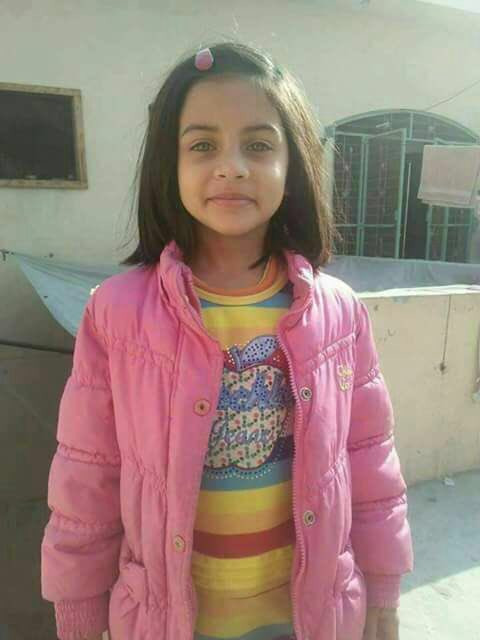 Police say seven-year-old Zainab Ansari may be the ninth victim of a suspected serial attacker in Kasur, Pakistan.
Twitter
After his daughter's body was found in a rubbish heap, Ameen Ansari slammed police for negligence in tracking down the culprit.
"The police showed negligence over the last five days. Prompt action by the police could have saved my daughter," he told Geo News on Wednesday (10 January).
Ansari added police should have optimised the CCTV images of the suspect caught on tape to trace him. If police had done this, "[my] daughter could have been rescued alive", he suggested.
Lahore High Court's Chief Justice, Syed Mansoor Ali Shah, said that police investigations "should have started in 2015".
"If you had taken action at the time, Zainab's case could have been prevented," he admitted.
The young girl's murder has shocked the world and prompted violent protests across Pakistan, after families in Kasur said they were afraid to allow their daughters outside.
Last year, 15 girls under the age of 10 were raped and murdered in the region of Punjab, according to a report obtained by Pakistani outlet Dawn News. Ten boys were murdered after they were raped and 515 children were assaulted in Punjab in 2017.