Around 50 US citizens living in Haiti were moved to safety after several supporters of Guy Philippe – former rebel leader-turned-politician – attacked them in protest against his recent arrest and extradition to the US over alleged drug offences.
Close to 200 protesters had gathered across the street from parliament in capital Port-au-Prince on Monday (9 January) while a swearing-in ceremony was underway for the newly elected senators. The protesters were denouncing Philippe's arrest with slogans, T-shirts and waving signs.
Philippe, who was wanted in the US for many years, was arrested on Thursday (5 January) and flown to Florida, where a district court charged him with multiple counts of drug smuggling and money laundering on Friday (6 January).
Since Friday, Philippe's supporters clashed with political opponents in the streets in Grand'Anse district, from where the former rebel leader was elected a Senator during the November 2016 election. Police officials said his supporters also attacked two US citizens who ran an orphanage in the area, and stole their passports and other belongings from their home.
The arrest took place days before he was due to be sworn in as a lawmaker. His supporters also burnt two police vehicles and attacked several police stations, Berson Soljour, a police commissioner, was quoted by Reuters as saying.
"There are groups linked to Guy Philippe that were actively seeking to attack or capture US citizens following (his) arrest and extradition," Soljour said.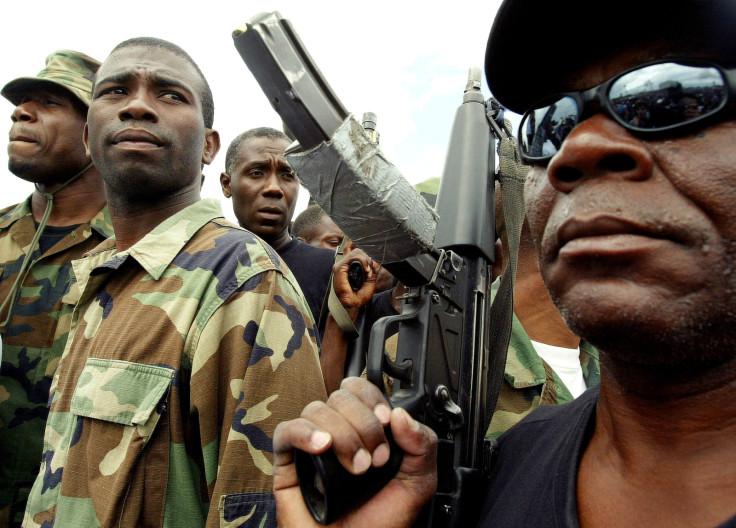 He also said that some chose to stay despite the rising tensions and that he advised them not to leave their residences.
A large number of US citizens are currently in the region to help with recovery work after the devastation brought by Hurricane Matthew in October 2016.
A spokesman for the US embassy, Karl Adam, said the embassy was aware of the threats and has advised its citizens accordingly. It has sent messages to the citizens urging them to avoid certain areas and to stay alert and out of danger.
"I know some have decided to leave and this is not something the embassy is organizing," Adam added.