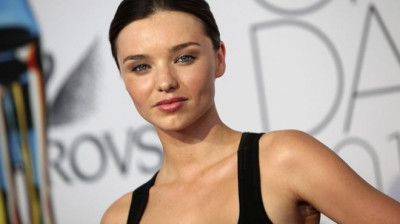 With summer finally approaching, one diet is quickly taking the body-conscious by storm.
The 5:2 diet, which is said to be a firm favourite with stars including Jennifer Aniston, Gwyneth Paltrow, Jennifer Lopez and Miranda Kerr, promises to help participants shift the pounds quickly without giving up all their favourite foods
It recommends restricting calorie intake for two days out of the week to 600 for men and 500 for women.
The dieter has free reign over how they divide up those calories as well as what days they "intermittently fast" for. The rest of the week they can eat what they want.
Advocates of the regime, which became an overnight sensation after featuring in a BBC2 Horizon documentary, said it also helps reduce blood sugar and cholesterol levels.
Top nutritionist Lauren Eyre from the Revital store said: "This diet is far less restrictive than others.
"Fasting intermittently promotes more effective detoxification. By unburdening the body from its energy-zapping task of digestion, you free up its resources to perform toxin elimination."
And celebrities are not the ones jumping on the 5:2 diet bandwagon.
Pizza Express has launched new low-calorie dishes for those on the intermittent fasting diet. The restaurant chain extended its existing light Leggera range to attract dieters on their two 'starvation' days.
Experts at the British Dietetic Association, however, warned that there was little evidence that 5:2 worked. Cutting out vital calories you need can do more harm than good, they said.
Not only does the dieter run the risk of overeating during their five days but he or she could potentially suffer low blood sugar and digestive problems, nutritionists said.
Spokesman Rick Miller said: "There's some work on the effects of intermittent fasting on ageing and cognitive decline but almost all these studies involve rodents, not humans."
Sarah Schenker, spokesperson for the Nutrition Society, was more positive but agreed more research was needed.
"The reality is that the 5:2 diet is how a lot of people manage their weight naturally," she said. "You eat all you want on the weekend, then have a day or two when you cut right down - and it does work for people.
"There's something to be said for giving our systems a rest, particularly if we eat a lot of sugar and carbohydrates. I don't think it's a fad and I'm certainly not dismissive, although I think we need to do more research."
IBTimes UK takes a looks at a few of the celebrity fans of the 5:2 Diet.