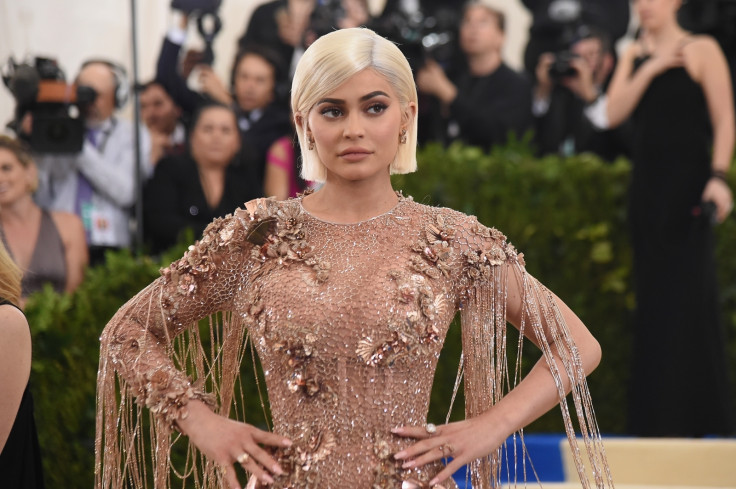 Hackers have reportedly threatened to release nude photos of Kylie Jenner.
According to reports, the perpetrators may have got their hands on the nude images of the reality star from her Snapchat account, which was compromised by an unknown person, who goes by the name chikri98.
The hacking of Jenner's Snapchat account came to light when fans of the star noticed that someone was threatening to release "nude" photos of her.
The messages posted on Jenner's Snapchat account by the hackers read, "Follow for Kylie lipstick," "RT for her nudes," and "add for Kylie's nudes."
Moreover, a photo of a SnapCode was posted on Jenner's Snapchat account, along with the caption: "Add for Kylie Jenner's nudes! Twitter 'chikri98'."
A tweet posted on the alleged culprit's Twitter account read: "I got Kylie's nudes ahaha [sic]," according to the Daily Star.
As of now, no explicit photos of Jenner have been released.
The messages posted by the hackers have since been removed by Jenner, who has now posted an image of one of her adorable dogs.
This comes one year after her Twitter account was compromised by hackers, who posted a string of shocking tweets. "I love being so famous with no talent," one of the tweets read.
Jenner isn't the only celebrity who has been targeted by hackers in the recent months. Miley Cyrus, Emma Watson, WWE star Paige and Amanda Seyfried among others have been targeted by hackers.
WWE star Paige released an emotional statement after a threesome sex tape was leaked online.
"I made a big mistake. Huge. I put trust in the hands of someone that took advantage of a young girl years ago. It was my mistake and I'll always take responsibility," the British wrestler, whose real name is Saraya-Jade Bevis, said.
"The one thing that was the hardest was thinking 'my husbands gonna leave me' 'my family will disown me' but I'm blessed beyond words to have a family and a husband that stuck by me because they know who I am."