Hairdresser creates incredible Donald Trump portrait on customer's head
The salon has also made designs of the Mona Lisa and Guy Fawkes.
A hairdresser from Taiwan has created this incredible likeness of US President Donald Trump on the back of a customer's head.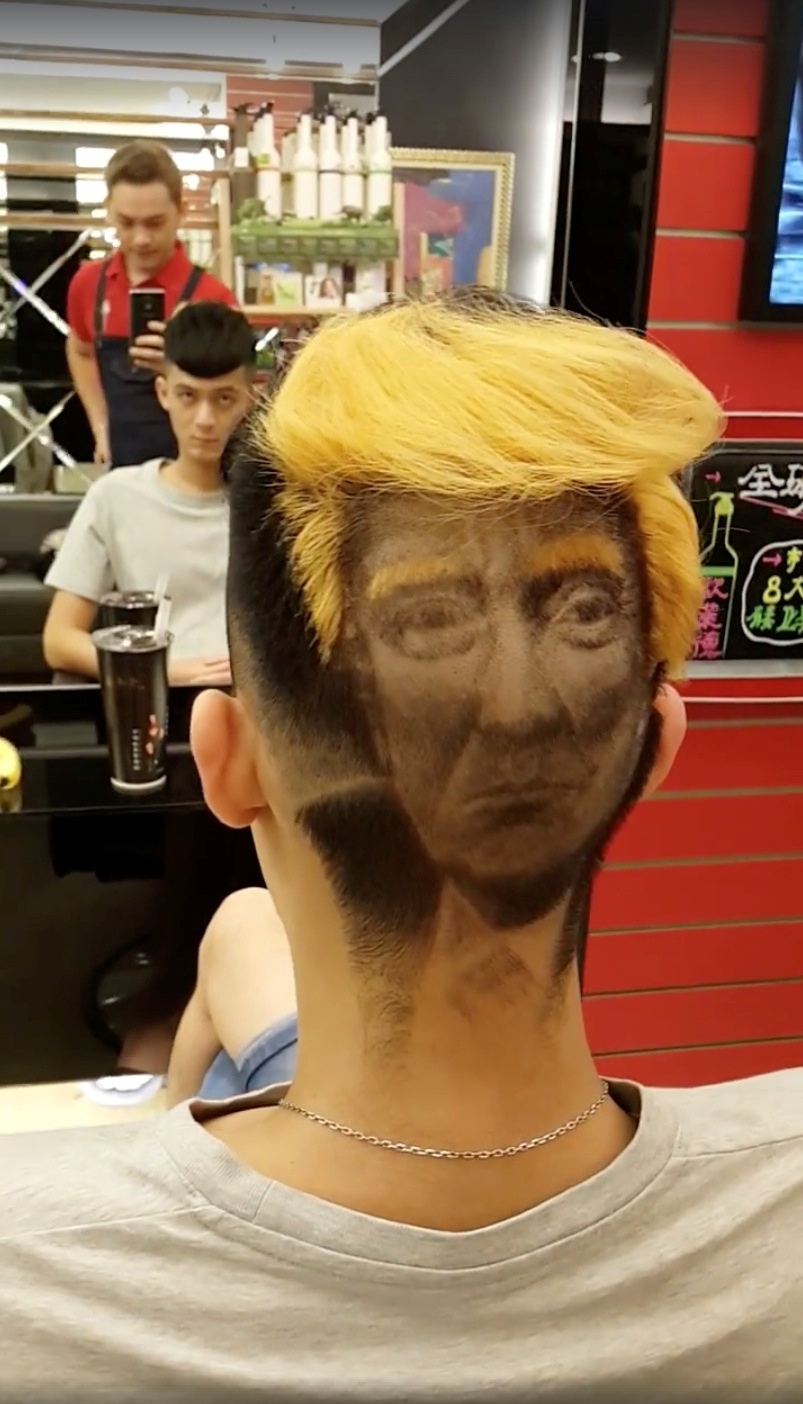 The client, who is clearly a big fan of The Donald, asked the salon's stylist if he could make the unusual cut during a recent visit.
The hairdresser, based in Changhua, created the outrageously detailed portrait using just an electric razor and a picture for reference.
Not only did he nail Trump's facial details, but he also included his iconic hair and eyebrows for added impact.
A video of the feat was originally posted to the salon's Facebook page in September, but has recently surged in views and shares.
Some have registered their approval of the unusual hairstyle: "Now that's talent," said one YouTube user.
Their Facebook page shows how they they previously created other unique portraits such as Guy Fawkes, Mona Lisa and the Lion King. In a previous post the salon said: "As long as you want it - I'll find a way."
Donald Trump's own hair has been the source of much amusement over the years. Many have speculated that his distinctive blonde mop is , in fact, a toupee or wig – something the president strongly denied during the his election campaign.
It also seems a distinctive hairstyle is a prerequisite for being a world leader these days. One curious social media user recently swapped the hair of North Korean leader Kim Jong-un with Donald Trump's with hilarious results: