Hajj 2013: Millions Begin to Arrive in Holy City of Mecca for Pilgrimage [PHOTOS]
Millions of Muslims from around the world are expected to pour into the holy city of Mecca to take part in one of the world's largest gatherings - the Hajj pilgrimage.
For Muslims, Hajj is the fifth and final pillar of Islam and tales places in the month of Dhul Hijjah - the twelfth month of the Islamic lunar calendar. This year it will take place between 13 and 18 October.
This year preparations for the event have been marred by fears that the millions of people gathering in one area will spread the Middle East respiratory syndrome coronavirus (Mers-CoV).
Two people recently died in Saudi Arabia after contracting Mers-Cov. Since September 2012, the World Health Organisation has been informed of a total of 136 laboratory-confirmed cases of infection with MERS-CoV, including 58 deaths.
The 25,000 British Muslims expected to travel to Mecca this year have also been warned against the danger of fraud.
Police forces across the UK along with the British Council of Hajjis and Association of British Travel Agents (ABTA) have created the campaign to protect people against booking their trips online or in their local community which turn out to be bogus.
Rashid Mogradia, CEO of the Council of British Hajjis said: "Whilst the majority of Hajj tour operators deliver an excellent service, there are those who seek to tarnish the reputation of the industry by seeking to defraud British Muslim pilgrims of their life savings. Pilgrims must ensure they book with reputable and licensed tour operators."
Interior Minister Prince Mohamed bin Nayef also warned Muslim pilgrims against exploiting the hajj for political purposes.
"The kingdom is taking all possibilities seriously especially that Saudi Arabia has recently been the target of a violent terrorist campaign that did not exclude holy sites," the minister said.
The Hajj pilgrimage is one of the most important aspects of Muslim life. All Muslims must make the journey to the holy city at least once in their lives if they physically able and can afford to.
As of the five-day celebration, those taking part circle the Kaaba in the Grand Mosque seven times and visit sites of historical and religious importance. They also perform several rituals in the same manner as the Prophet Muhammad did almost 14 centuries ago.
Muslims also celebrate Eid al-Adha to mark the end of the Hajj by slaughtering sheep, goats, cows and camels to commemorate Prophet Abraham's willingness to sacrifice his son Ismail on God's command.
Those taking part in Hajj must do so in a state of Ihram, or purity. This includes wearing special white clothes (which are also called Ihran) and obeying certain regulations. These include not engaging in marital relations, not using cologne or bath with scented soaps and not fighting or arguing.
Woman also must not cover their faces, even if the country from which they are travelling forbids this.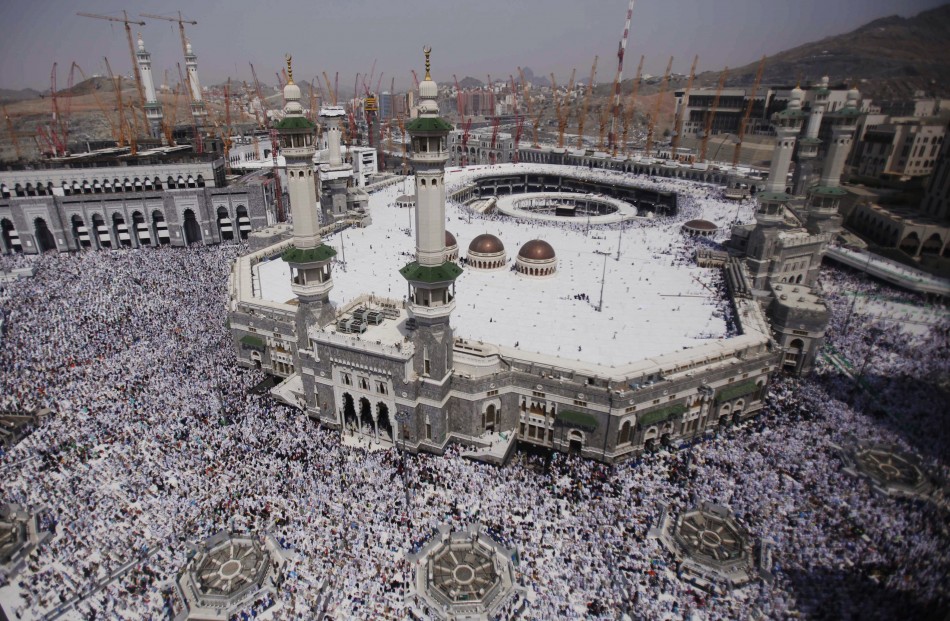 © Copyright IBTimes 2023. All rights reserved.