Halo 5's Forge editor coming to PC for free later this year but without the full game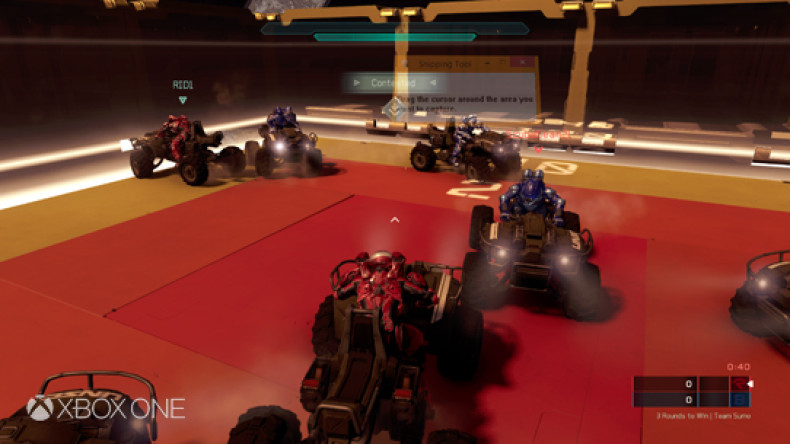 Continuing to bridge the gap between Xbox One consoles and Windows 10 PCs, Microsoft has announced that Halo 5: Guardians' Forge mode will be available on Windows 10 as a free download later this year. Dubbed Forge – Halo 5: Guardians Edition, the PC version of the creation mode will allow players to create and play their own original levels on PC and share them to the game's Xbox One version as well.
Since its debut with Halo 3 in 2007, Forge has enabled players to create a variety of wildly creative content, ranging from beautiful new maps to humorous mini-games including a pancake flipping mode and a Harry Potter-inspired Quidditch gametype.
"When Forge was redesigned from the ground up for Halo 5: Guardianson Xbox One, it opened the door to even more inventive community-created content, pushing the boundaries even further to give players more power and control than before, and removing as many constraints as possible to allow for the creation of incredibly high- quality maps," 343 Industries said in statement.
Like Forza Motorsport 6: Apex, the Forge creation tool on Windows 10 will be completely free, and will include a bunch of PC-exclusive features.
The PC version will include keyboard and mouse support for greater crafting precision as well as 4K resolution. Players will also be able to "enlist the help of friends to help build, test, and play your Forge creations on Windows 10".
"The team has continued to wonder what we'd get if we could put Forge in the hands of as many people as possible, and making it free on Windows 10 literally gives the chance to anyone who wants to jump in and try their hands at building a cool new map for Halo 5," Tom French, UGC director for 343 Industries, said. "I'm excited to see what the future content from the community will bring!"
The company says it will release more details about the PC version of Forge later this year. Meanwhile, the Xbox One version of Forge will continue to receive content updates over the next few months, including "new environments, advanced file sharing capabilities, new pieces, palettes, props, and much more."
Forge - Halo 5: Guardians Edition for Windows 10 will be released as a standalone title with the full Halo 5: Guardians only available on Xbox One for now.
However, Microsoft has been porting several popular Xbox One titles to Windows 10 recently.
In February, the company announced plans to bring its action-adventure third-person shooter Quantum Break to both Xbox One and Windows 10. Halo Wars 2 is also slated to release this year for Windows 10 and Xbox One. Perhaps there is still hope for Microsoft to release a PC version of the popular FPS for Windows 10 gamers.
After its launch in October 2015, the game broke records as the biggest Halo launch and the fastest selling Xbox One exclusive to date, raking in more than $400m in global sales in its first week alone.