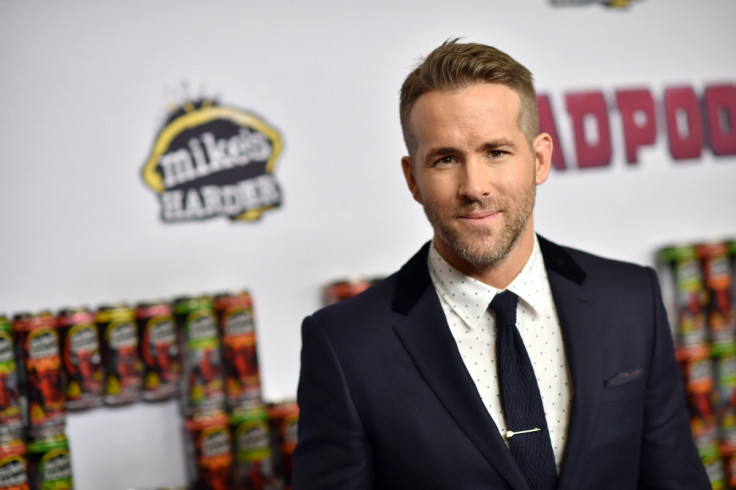 Ryan Reynolds turns 40 today (23 October), however, with wife Blake Lively giving birth to their second child on 1 October, he may be buried under a shedload of diapers for some time yet. So we're happy to take the celebratory reins and settle in for a night of his best films. From becoming a recognisable face in television series Two Guys, A Girl and a Pizza Place to playing the lead in comedy Van Wilder: Party Liaison, the typically-funny man has certainly starred in some well-loved outings throughout his career.
But considering he's been in the limelight since he was just 15-years-old, how do you pick which one of his works to watch? To make things easier, IBTimes UK list what we think are his five best performances (and subsequently best films too), just so you can indulge in all things Reynolds to celebrate his birthday...
Deadpool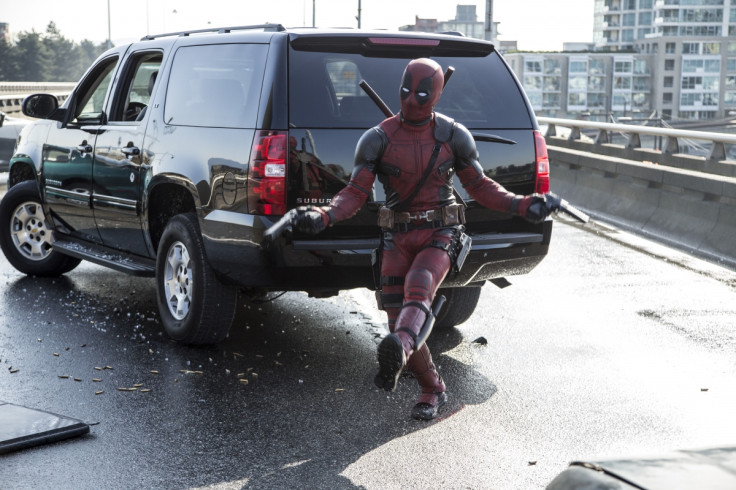 Anti-hero Deadpool (Reynolds) was originally Wade Wilson, a wild child-turned-Special Forces operative who was transformed into a human weapon by an underground organisation that harnesses his fighting skills through high-risk experiments. Despite drastic side-effects that have caused him to become (let's face it) less aesthetically pleasing, the experiments leave him with accelerated healing powers and heightened combat skills – the perfect combination to exact revenge on those who made him this way, don't you think?
While he absolutely nails his performance as the titular character, Reynolds deserves praise for more than just his acting skills with this one – he basically made it happen, penning letters to executives at 20th Century Fox, urging them to have the confidence that Marvel fans would really love the character of Deadpool brought to screen and that it would become a successful franchise. Turns out, he was right...
The Voices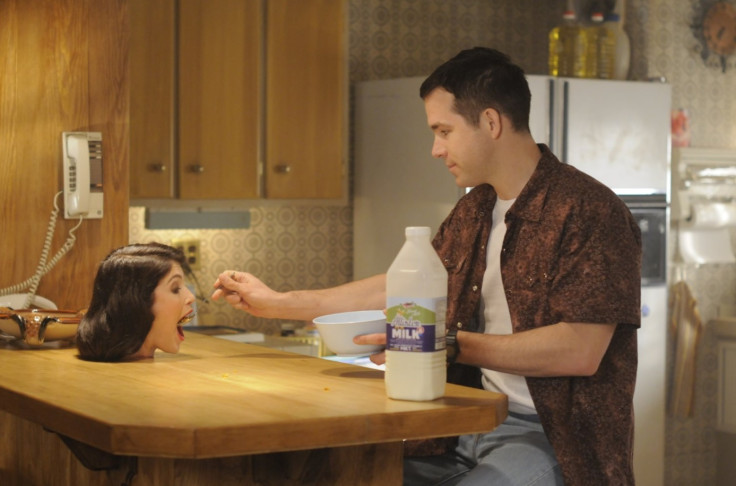 Every day, Jerry (Reynolds) goes through the motions of working life. Every night, he returns home to the flat he shares with his dog and cat. But despite what you might think, Jerry is not lonely, as both of his pets talk to him – frequently... Acting as unconventional consciences throughout the movie, dog Bosco is the supportive and understanding side of himself, while cat Mr Whiskers is the devil on Jerry's shoulder willing him to do terrible things.
When Jerry falls for Fiona (Gemma Arterton) at work, his attempts to court her leave him angry and, ultimately, stood up. Driving home from the failed date, Jerry happens across a stranded Fiona and offers her a ride home. But things take a turn for the worse when he accidentally kills her and, before you know it, her still-perfect head is in his fridge. Now with a taste for death, and a rather chatty head demanding "a friend" from inside the cooler, Jerry finds himself fighting irrepressible urges to become one of the eeriest 'accidental' serial killers we've seen on screen since Norman Bates.
The Amityville Horror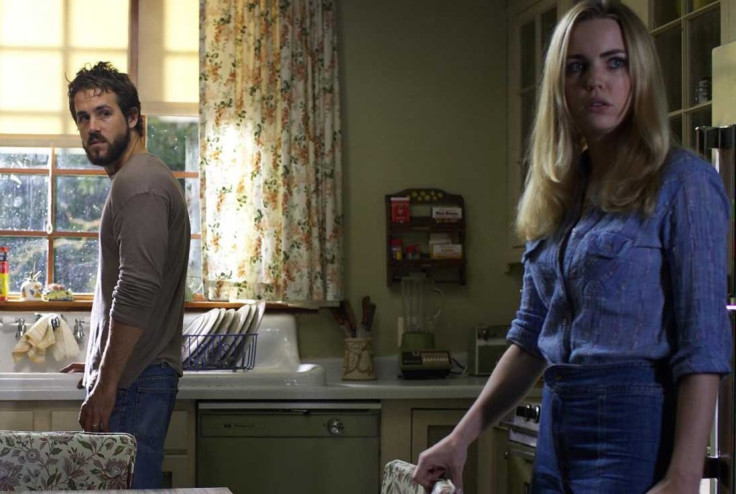 While the film might not have had a great reception from critics when it was released in 2005, there's no denying that it did pretty well bringing the 1979 classic to a modern audience and that's partly down to Reynolds' commendable performance in the horror remake. In the film, he plays George Lutz, who with his wife Kathy and her three children, moves to a beautiful house in Amityville, New York.
Shortly after they move in however, they learn that the address is where Ronald DeFeo, Jr murdered his entire family back in 1974 and soon the family start being terrorised by demonic spirits. George in particular seems to be targeted, becoming increasingly abusive towards his loved ones which Kathy puts down to spiritual possession. It's certainly the darkest role we've seen Reynolds play across his career and he nails it.
The Proposal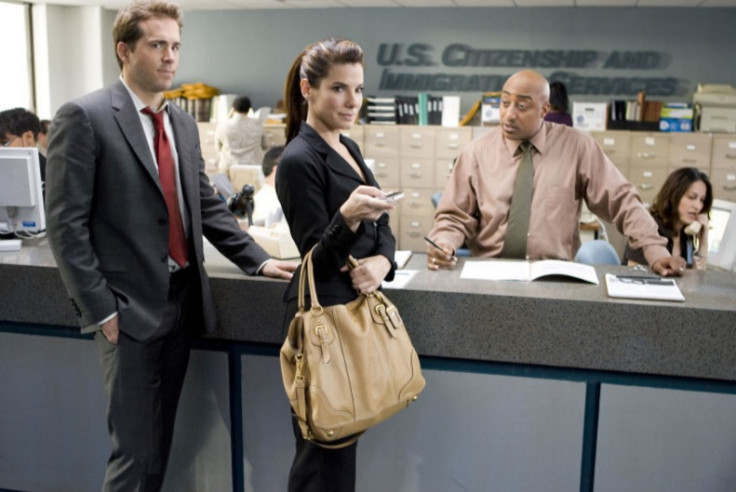 In more recent years, Reynolds is known as an actor who dabbles in all kinds of genres but there was a certain point in his career when he was most associated with romantic comedies (emphasis on the comedy!) In The Proposal, Reynolds stars as Andrew Paxton, the assistant to Sandra Bullock's powerful book editor Margaret Tate. The pair have an awkward working relationship to say the least but things get even worse when Canadian Margaret gets threatened with deportation and she forces Andrew to pretend he's marrying her.
He accepts, but only on the condition that she publishes the book he's been trying to get her to read for ages and that they fly to Alaska to meet his entire family. Watched closely by an immigration officer, the pair must keep up the facade that they're madly in love despite the chaos that ensues during the trip.
Buried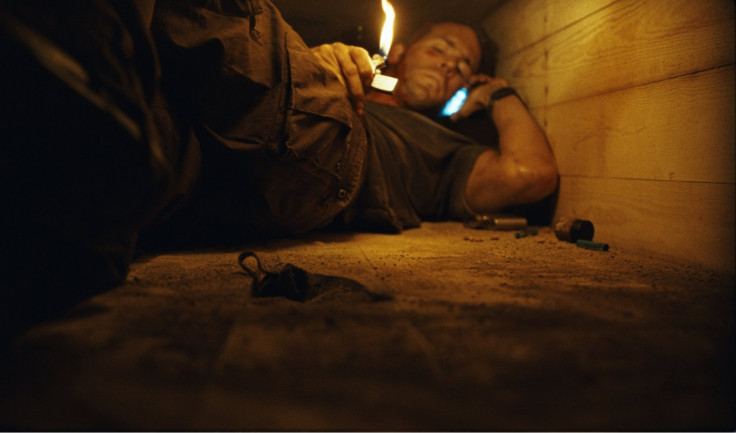 Buried is probably the most diverse among the titles, across Reynolds' filmography. Directed by Spanish director Rodrigo Cortés, it sees him play truck driver Paul Conroy who gets attacked by a band of rebels in Iraq and later finds himself buried in a coffin with just his lighter and a random mobile phone. Realising that everyone he can get in contact with on the device isn't willing to help him and that he's rapidly running out of oxygen, Paul must remain calm against all odds and try to come up with a way to get himself out of the situation before it's too late.
Given the film's simple plot, it was a tense thrill-ride and it solely down to Reynolds' performance. In fact his work in the movie was so well-received that he went on to win a Saturn Award in 2011 for best actor in a science fiction, fantasy and horror film.
For more entertainment news follow A-List on Twitter @Alistinsider