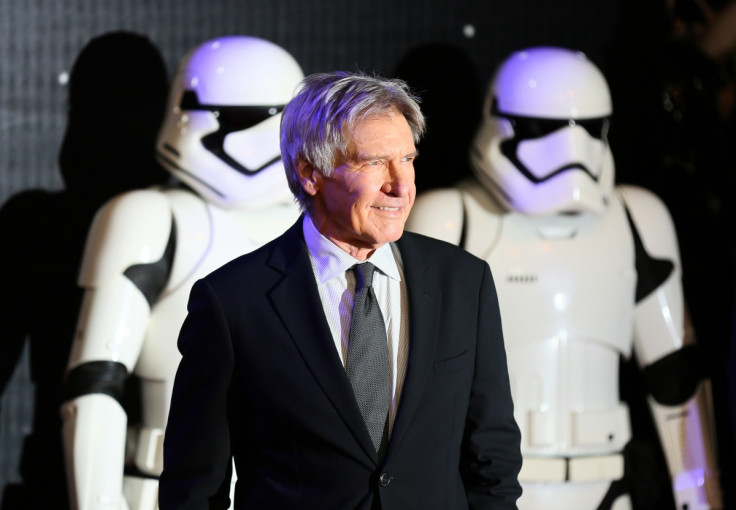 Harrison Ford has revealed that his daughter Georgia, 26, suffers from epilepsy. The 72-year-old actor became emotional when he disclosed his daughter's medical condition while speaking at an event for NYU Langone Medical Center's Find a Cure for Epilepsy and Seizures (FACES) on 8 March.
"She is joining me to thank FACES," Ford told the New York Daily News. "I admire a lot of things about her. I admire her perseverance, her talent, her strength. She's my hero. I love her," the actor said.
"When you have a loved one who suffers from this disease, it can be devastating," Ford said. "You know how it affects their lives, their future, their opportunities and you want desperately to find mitigation. You want to find a way that they can live a comfortable and effective life."
Ford said his daughter suffered her first seizure when she was a child and a second attack took place a few years ago on a beach in Malibu. "A Hollywood director found her, luckily," he said. "I said to myself this is Los Angeles, we have some of the best doctors in the world, they must know what's wrong with her. But nothing was diagnosed as epilepsy."
Ford said they finally tried NYU after Georgia suffered another epilepsy attack while she was studying in London. "Dr Orinn Devinsky, who is a dear friend, made the diagnosis: epilepsy. He prescribed the right medication and therapy; she has not had a seizure in eight years," the actor said.
"[FACES and Dr Orinn Devinsky] have been a great service to my family," he added. "I am grateful for that. So I'm happy to be here."