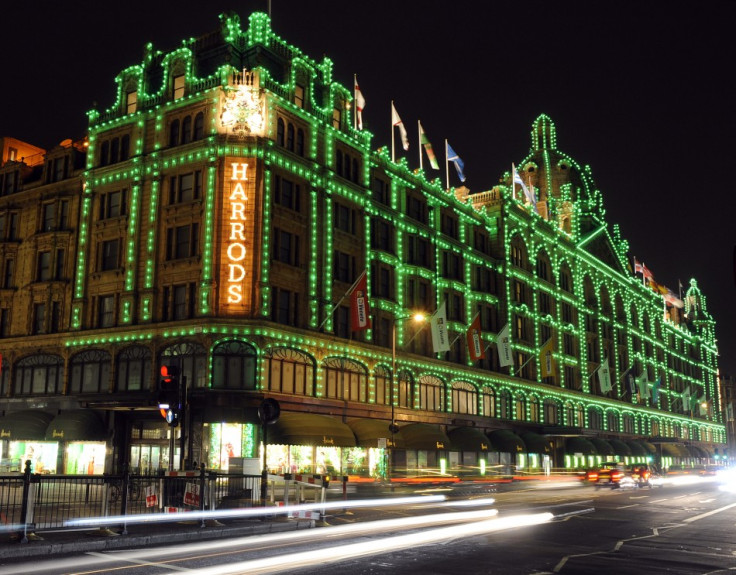 Protesters will gather at the British luxury store Harrods on Saturday (7 January) after staff claimed up to 75% of their tips are being kept by management.
They will gather at the iconic Knightsbridge department store carrying signs which read, "Stop stealing our tips" demanding that all tips are handed over to staff.
Chefs, waiters and porters from Harrods joined the United Voices of the World (UVW) union after they continually saw a greater share of their service charge kept by the company.
Petros Elia, general secretary of UVW, accused Harrods – which is owned by the Qatari Royal Family's Qatar Investment Authority – of "running a scam" by withholding a majority of tips at their 16 restaurants.
Elia said to IBTimes UK: "There's no reason for Harrods or any other restaurant to profit from the service charge.
"By doing that, they're running a scam. If they wanted to be up-front and honest about what they're doing with the tips, they should call them the Qatari sovereign wealth fund charge.
"If they did that, I don't think customers would feel comfortable leaving that 12% tip in that case."
Nearly 500 staff members are affected by Harrods' service charge policy – the share of which was kept by management as they recorded greater profits, Elia claimed.
He said: "The chefs and waiters joined UVW after they saw their share of the service charge go down on a monthly basis and that rang alarm bells for them.
"They were slightly disgruntled with what they were having before, but when it went down that really ignited a wave of indignation. They had access to the figures and, obviously, they were also working in the restaurant so they could tell.
"Meanwhile, Harrods was breaking every record in the book. They were taking in more money than ever before. Profits were going up, takings were going up and quite rightly, the staff were mad."
According to internal financial documents seen by Elia, he claims Harrods' 2016 net profit was £26.6m ($32.7m) and that staff were short-changed by roughly £5,000 each.
He added that among their demands, Harrods has been willing to negotiate and has held staff meetings to discuss the service charge. It is claimed they will be more transparent about tips going forward, but have yet to confirm if staff will receive a greater share.
It is not illegal for restaurants to keep staff tips. However, the British Hospitality Association's best practice guidelines suggest service charge payments are paid to staff in full, bar any administration costs.
A 2016 government consultation shared a similar stance but did not go as far as legislating.
Elia said Harrods staff would accept minor deductions in tips for administering the payment system, as long as it was done in a transparent manner.
He is also calling for Harrods to formally acknowledge unions, which would be a giant step for workers' rights in the hospitality industry.
He said: "There are all sorts of reasons that the hospitality sector is under-unionised and one of them, which isn't unique to the hospitality sector but is certainly a big factor, is the fear factor.
"That is that employers run such a tight ship, such a disciplinarian culture that workers are just afraid to speak out and claim what they think is theirs – and Harrods' case is well documented. Harrods has sacked people like there is no tomorrow."
He added that staff were told: "That if they didn't like it, they could quit."
"The message they are trying to send is don't join a union and shut up, basically," Elia said.
He added that if the staff's demands were not met soon, strikes would be considered in the imminent future.
A spokesman for Harrods said: "Harrods currently employs over 450 employees in its 16 restaurants, all of whom are paid fairly and above national living wage.
"Like many businesses in the hospitality sector, Harrods operates a Tronc system on behalf of its restaurant employees. The Tronc system manages the distribution of the service charge only. Employees are not required to accept any deduction in their salary in order to participate in the Tronc system.
"Harrods regularly revisits its policies to ensure that we best serve our employees and has been taking steps over recent months to review and improve the current system through which it distributes its service charge.
"We have been engaging with our staff directly on this issue."