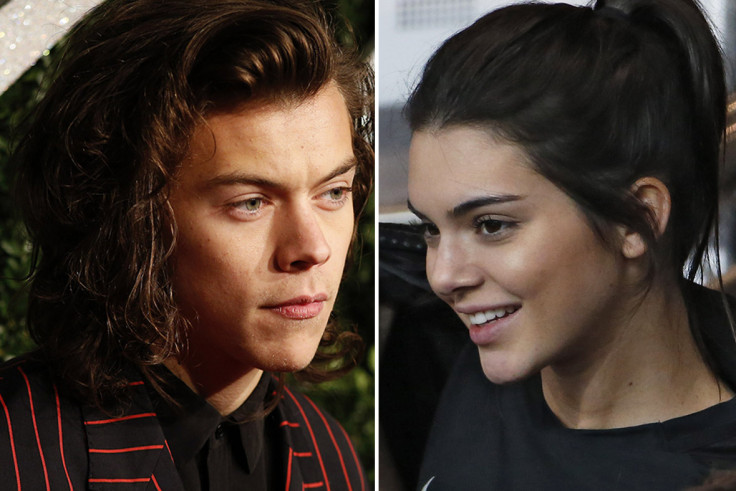 Harry Styles fans are outraged after intimate images of the singer with rumoured girlfriend Kendall Jenner were leaked on social media. While it was not initially clear where the photos originated from, according to the Metro, it has now been confirmed that Harry's mum Anne's iCloud account had been hacked.
Earlier today Twitter user @haarrystyles released several never-before-seen images of the One Direction star, claiming that the pictures had come directly from Harry's mum Anne Twist's iCloud. Harry's mum has now set her Instagram to private while the alleged hacker's Twitter account has been suspended.
The images were taken while the pair were holidaying with family and friends on the Caribbean island of Anguilla in January. The personal pics show the pair cuddling on the luxury yacht in St Barts and taking a selfie in a bathroom. In one of the leaked pictures, Kendall is sitting on Harry's lap while holding a drink in one hand and draping her other arm around his shoulder. There's also dozens of solo pictures of the star, relaxing on the back of a boat.
The hashtag 'Anne's iCloud' was trending worldwide on Twitter, with many fans expressing their anger at the intrusion into Harry's personal life. "As much as I love seeing new pictures of Harry, hacking into Anne's icloud is disgusting and we all need to learn how to respect his privacy!" said one irate fan.
Another added: "I will not tweet any of the hacked pictures from Anne's iCloud. You don't want people seeing all the pictures on yours so don't do it to her." Some fans called for the identity of the hacker to be revealed. "The person who hacked into Anne's iCloud is what is wrong with the world, have you never heard of privacy? So so so disrespectful. This person deserves to be unmasked."
Kendall, 20, and Harry, 21, were first romantically linked in 2013, after they were snapped on a dinner date in Hollywood. They remained friends throughout 2014, and were pictured on a skiing holiday together, but the romance appeared short-lived, with the pair going their separate ways after a few dates.
While romance blossomed between the two again in 2015, it is alleged that the Drag Me Down singer's lack of commitment to the relationship has prompted model Jenner to call time on their relationship.
Neither Harry Styles nor Kendall Jenner have commented on the latest hacking scandal.