Hart of Dixie ends with Zoe and Wade married; Will there be a season 5?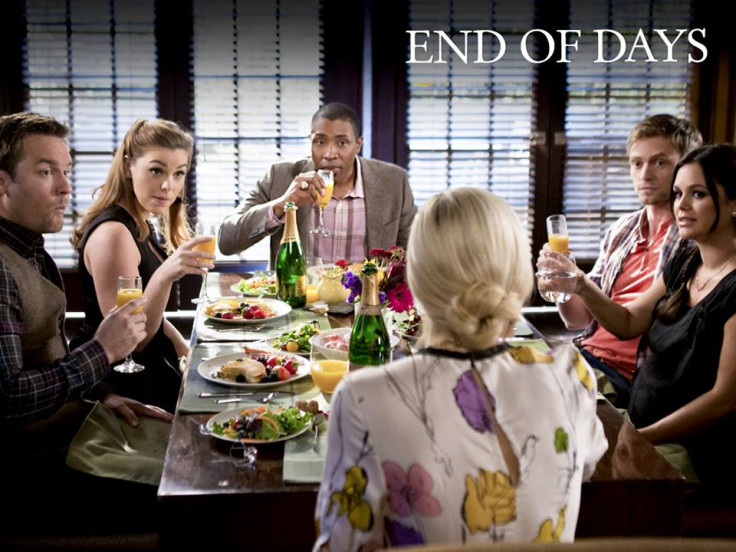 Hart of Dixie season 4 finale felt like a goodbye with happy endings to the show's main characters.
Episode 10 saw Zoe and Wade getting married in the delivery room, as the couple welcomed a baby boy, whom they named TBD Hart-Kinsella.
The couple exchanged vows as she was being wheeled into the delivery room.
"You are the piece of me that's always been missing," she said. "Through your eyes, I see myself in a whole new, different way. With you, I know true love."
Wade vows, "You turned my damn world upside down. But you made me a better man. I'm so excited to be your husband, to be our little boy's daddy."
Also, Lavon came clean about the accidental proposal, but made things right with his girlfriend, and by the end of the episode they got married too.
Meanwhile, Annabeth and George admitted that they love each other, and are going to make this relationship work, no matter what.
"Do you think all small towns are like this one?" Zoe asks Wade, sitting on a bench watching the merriment.
"I'd like to think so, but probably not. I know I love ours," He replied, "Me too," replied his wife.
The show ended on a musical note, with everyone singing and dancing, in a typical bluebell style.
Sweet moments
Brick Breeland and Dr Hart shared a very bitter-sweet relationship throughout its four season run, but the finale gave them a good ending too. Breeland officially makes Zoe a partner in the business. "Your father would be so proud to see how far you've come," he says as she stretches out her arms for a hug.
Rose gets into a college in Columbia and thanks Zoe for being her role model. "Now I know who I want to be," Rose said. "A strong woman who isn't afraid to be a little crazy when it comes to love." In turn, she gifts her heels, which belong in New York City.
Show is cancelled?
Hart of Dixie was already on the bubble for renewal the past couple of years, but this finale felt more like a goodbye.
Tweets from actors Scott Porter and Jaime king and executive producer Leila Gerstein hints that the show has ended.
Also, there is a slight hope as, nobody associated with The CW has confirmed that Hart of Dixie was ending. Promotion leading up to this week's episode and promotion within the episode referred to it as a "season" finale.
Will there be a season 5? We sure want to see little TBD Hart-Kinsella growing up in Alabama style.
Click here to watch the episode online on The CW Network.
© Copyright IBTimes 2023. All rights reserved.