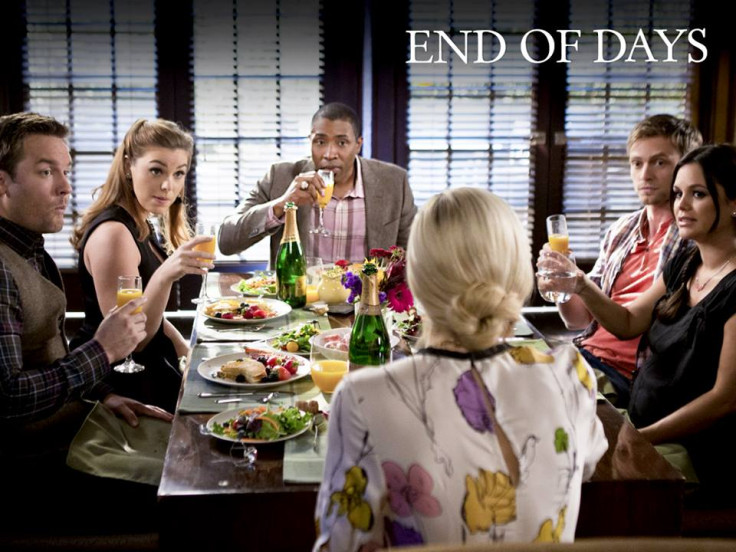 In the midst of cancellation rumours, the finale of Hart Of Dixie season 4 will air this week, 27 March at 8pm on the CW.
Episode 10 is titled, Bluebell, where Zoe Hart will deliver a baby boy.
The official synopsis reads as follows:
As Zoe (Rachel Bilson) and Wade (Wilson Bethel) try to work out their issues, Zoe makes a life-changing decision and Wade does everything he can to make it happen before their baby is born. Lavon (Cress Williams) feels guilty about misleading Lemon (Jaime King) and is determined to make things right. Meanwhile, George (Scott Porter) and AnnaBeth (Kaitlyn Black) are frustrated with their current situation, leaving them with a big decision to be made.
A one-minute promo video shows Zoe asking Wade, "did you ever think when we first met, that we would be having a baby together?" and a flashback scene of Zoe and Wade first bumping into each other is shown.
The video shows Lemon and Lavon's marriage preparations as Lemon asks Zoe Hart to be one of her bridesmaids.
The video also shows George admitting that he loves Annabeth, as Zoe goes into labour and delivers a baby boy. The promo teases a lot of dancing and merriment and happy endings for all its couples.
Will this finale serve as the series finale?
There may be a glimmer of hope that there will be a season 5, as the synopsis calls it the season 4 finale, and not the series finale. However, executive producer Leila Gerstein revealed that episode 10 will resolve all issues related to the major characters in the show and bring a happy ending.
"I will say that there is a lot of closure in the season finale and there is a definite feeling of celebration at the end of the season. We're going to have a lot of fun along the way," she told E! Online, adding, "But there are also certainly doors left open for the future!"