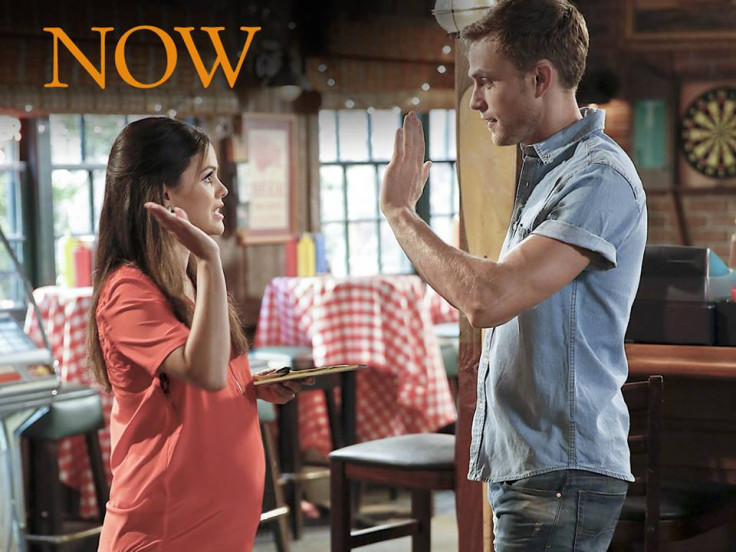 Hart Of Dixie returns with a new episode tonight, Friday, 27 February at 8pm on The CW.
Episode 7 is titled, The Butterstick Tab, where Wade tries to get rid of his flirtatious ways.
Click here to watch the episode online.
The official synopsis reads as follows:
Zoe (Rachel Bilson) gets upset when she sees Wade (Wilson Bethel) flirt with a few ladies, so she forces him to change his ways. Needing some guidance, Wade turns to Lavon (Cress Williams) for help, but soon finds himself in even worse trouble. Lemon (Jaime King) is blindsided by someone from her past and must make a tough decision on how to handle the situation. Meanwhile, George (Scott Porter) and AnnaBeth (Kaitlyn Black) try to make their own new adventures together, but are finding it harder than they thought. Tim Matheson also stars. Ricardo Mendez Matta directed the episode written by Amy Roy.
By the end of last week's episode we saw Annabeth accepting George's date night proposal, Lemon spotting her estranged mother with Brick, and Wade and Zoe going to have a baby boy.
This week's promo shows Zoe not happy with Wade's flirting, and Wade turning to Lavon for help. Wade tells Lavon, "I need you to make me stop flirting."
The 20-second promo ends with Lavon smacking Wade's head, as he flirts with another girl.
In another video, executive producer Leila Gerstein dishes on George and Annabeth's first date.
The video stars with Annabeth telling George, "I'm so excited to go on a date with you, our first date." Episode 7 shows them embarking on their first date, previews Gerstein.
But as the couple decide on where to go for dinner, they realise that they have already been to every dining place in the area with their ex-partners.
They live in a very small town, in a very small area, and they are going to have a lot of trouble finding a restaurant where they have never been on a significant date in their lives, according to the promo video.
A pregnant Zoe has started to get annoyed with how much Wade relies on his flirting to get things done in the town, says the producer.
Wade realises he has a flirting problem and tries hilariously to get rid of it in the episode.