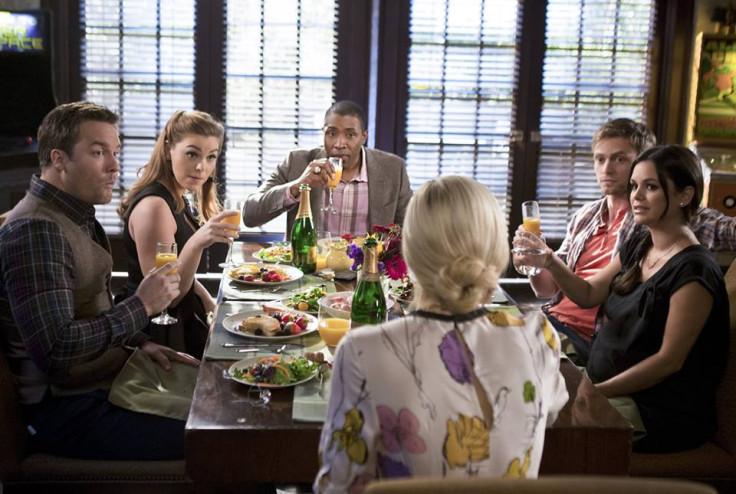 Hart Of Dixie season 4's pre-finale episode airs tonight Friday, 20 March, at 8pm on The CW.
Episode 9 is titled, End Of Days, where, Zoe (Rachel Bilson) and Wade (Wilson Bethel) argue over marriage.
Click here to watch the episode online on The CW Network.
The official synopsis reads as follows:
AnnaBeth (Kaitlyn Black) is visited in a dream by BlueBell's founder, who prophesies five omens about the end of BlueBell. Not taking it seriously, AnnaBeth shares her dream with Crickett (guest star Brandi Burkhardt) who tells everyone and creates a town-wide panic. Zoe (Rachel Bilson) and Wade (Wilson Bethel) are surprised when it comes out that they have very different opinions about marriage. Meanwhile, George (Scott Porter) is at a crossroads when he gets an offer that could change his life forever. Tim Matheson, Jaime King and Cress Williams also star.
With just one episode to go, episode 9 will set up events for the season finale.
In a new promo video, executive producer Leila Gerstein previews this week's episode, and talks Annabeth's strange end of the world dream.
The promo shows, Lemon and Lavon, George and Annabeth, Zoe and Wade, enjoying brunch together as happy couples.
Leila Gerstein says, "This is out first time finding, all out couples really happy, three are having brunch together."
The video then shows a dream sequence, where Annabeth sees BlueBell's founder prophesying five omens about the end of the town.
Little by little the town starts to catch wind about the crazy theory, says Leila, as the promo shows Bluebell natives freaking out over the end of the world prophecy.
Watch the promo video here: