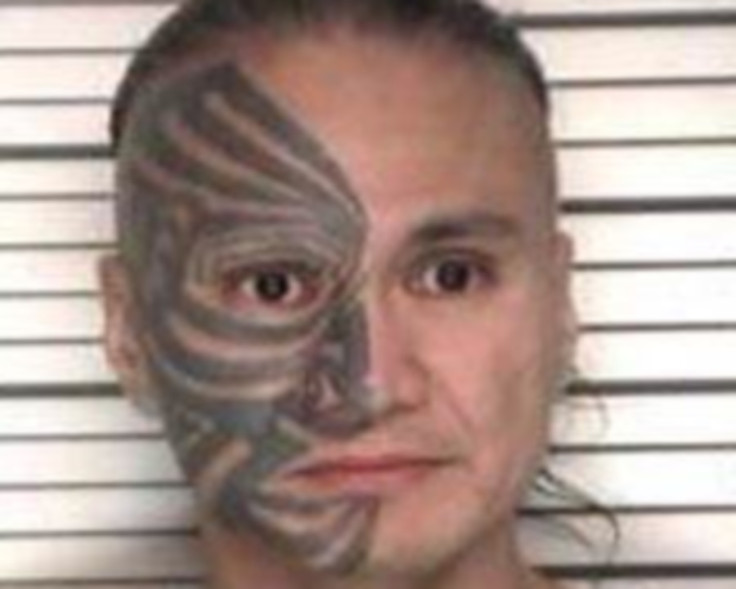 One of Hawaii's 'most wanted' criminals, with two outstanding warrants and a suspect in an attempted murder, was shot and killed by police. Ronald Barawis Jr, who had a distinctive facial tattoo, was in a car with a female passenger when they were both shot by police.
The incident happened on Friday 5 February in Puainako, near Hilo, on the Island of Hawaii, as officers were investigating a possible sighting of the fugitive. Police spotted the 38-year-old in a vehicle in the drive-thru fast food restaurant car park, near a mall.
Officers from the Hawaii Police Department then approached the car, but after demanding that Barawis get out, the offender put his foot on the accelerator in a desperate attempt to escape capture. He is said to have driven over barriers and then sped towards a policeman, before ramming two patrol cars.
Police decided to put an end to the chase when he reportedly tried to go through hedges and jump the kerb. They opened fire and Barawis was shot and killed. The 28-year-old woman, who was in the front seat of the vehicle at the time, is in a critical, but stable condition at Hilo Medical Centre.
Law enforcement claimed that a shotgun, rifle, and two semi-automatic guns were recovered from within reach of his car and there was a bullet-proof vest inside the vehicle.
Barawis was due to appear on a TV show entitled "Hawaii Island's Most Wanted" that was aired on Friday night. He was listed as "considered armed and dangerous".
Gordon Lewis, who witnessed the shooting, said according to Sky News: "Police had gotten out of the car and approached the vehicle and asked the driver to step out of the car. He then put it in reverse and then he accelerated and tried to go thru the hedges and jump the curb and that's when the police opened fire."
He added: "It sounded like about a dozen, yeah, from here, and we went up there sounded like a couple more shots."
Barawis was wanted for two counts of parole violation, contempt of court, reckless driving and reckless endangering of life. He was also wanted on suspicion of attempting to run down a police officer with his car and for questioning for involvement in an attempted murder that occurred on 29 December.