From his struggles with fame, finding out about his first love Anselmo Feleppa's terminal illness to losing his mum Lesley Angold Panayiotou in 1997 to breast cancer, the late George Michael reveals heartbreaking details about his celebrated life in Freedom, his final TV interview.
The 90-minute documentary – that kept the pop icon engaged even 48 hours before his untimely death on Christmas Day, 2016 – is set to air this Monday (16 October) on Channel 4 and covers several aspects of the Wham! star's life.
And while the singer confesses that he never got over the death of Anselmo, who was diagnosed with AIDS, his personal tragedies knew no end with his beloved mother also falling ill within a short span, ironically around Christmas.
Here are some of the heart-wrenching revelations made in the documentary as Michael shares details about his suffering and grief.
"This is the story of just how fame and tragedy intervened," Michael, who died at the age of 53, begins about his personal life at the height of his fame.
"He was so cute. I was so distracted by him. I stayed away from that corner because, otherwise, I thought I was going to get really distracted and forget the words. The moment I looked at him, I got the feeling he was going to be a part of my life," he says about meeting Anselmo in January 1991 at the Rock in Rio concert.
"I sat at the Christmas table not knowing whether my partner, who the people around the table did not know about... not knowing whether the man I was in love with was terminally ill, therefore not knowing whether I was, potentially, terminally ill," the Careless Whisper singer says on his partner's illness.
"I was terrified of losing him. He was my saviour. Finding a companion at that time in my life changed me," reveals the pop icon about Anselmo's diagnosis over Christmas.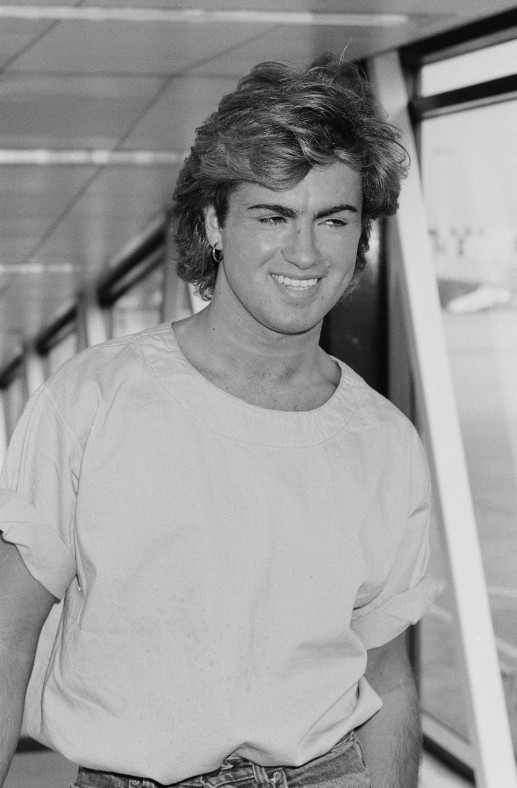 "I was so crushed and felt so bloody picked on by the gods. For all of my adult life she was phenomenal. Terrible, horrible loss," Michael adds about losing his mother in February 1997.
"From the day I found out about my partner, to the day I can say I was on the mend from my mother, it was just constant fear. It was either fear of death or fear of the next bereavement," says Michael on losing the two people closest to him.
"I had to honour Freddie Mercury and I had to pray for Anselmo," he says on his Somebody To Love tribute at Wembley Arena in 1992.
"I just wanted to die inside. I was so overwhelmed by singing the songs of this man I had worshipped as a child, who had passed away in the same manner my first living partner was going to experience. The performance most well known in my career was sung to my lover, who was dying," Michael adds.