The heartbroken mother of the young woman who fell 30m from the Whispering Gallery inside St Paul's Cathedral last week has spoken about her tragic death.
23-year-old Lidia Dragescu fell with two suicide notes in her hand at the London cathedral on 11 October.
One note was an apology to churchgoers who had watched her fall from the gallery. The other was an emotional goodbye written in Romanian to her mother, Isabela Dragescu.
"I need to escape and I cannot wait to see what is on the other side," the note said, Dragescu told The Sun. "It would be natural to be upset but do not be for me. I am better now, in a better place."
Dragescu described her daughter, a biomedical student and talented figure skater, as a "deep thinker" who lived in "her own world."
Lidia earned a 2:1 business degree at the London campus of Ulster University and helped her mother run a recruitment company. After completing her biomedical degree at the University of East London (UEL), Lidia planned to study medicine at King's College London.
"She was fascinated with the brain, that it was something as humans we should explore more because it is not explored enough," Dragescu told the newspaper.
The Whispering Gallery was "Lidia's favourite place" and she was captivated by the architecture of St Paul's, according to her mother.
"She wanted to see how it was on the other side," said Dragescu. "She thought everything about this world was messy. She picked the cathedral because she needed to fly into God's arms."
Her death came as a complete shock to her family, who said Lidia never showed any signs of depression. Her twin brother, Vlad, has said he will never celebrate his birthday again.
"Our lives will never be the same," said Dragescu.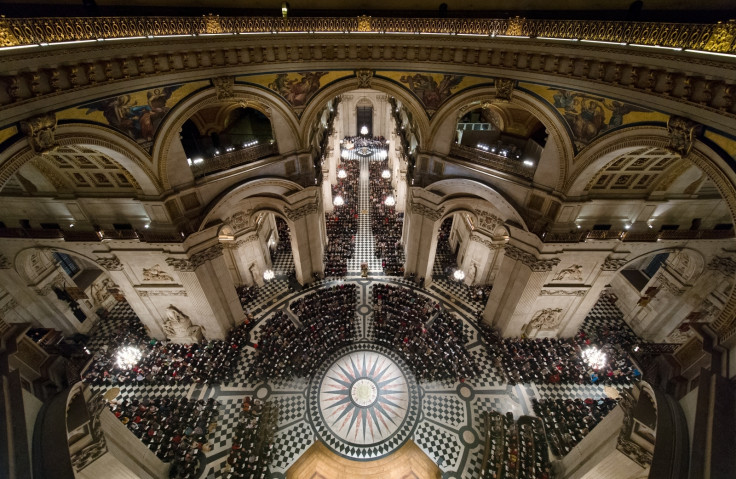 The Samaritans provides a free support service for those who need to talk to someone in the UK and Republic of Ireland. It can be contacted via Samaritans.org or by calling 116 123 (UK) or 116 123 (ROI), 24 hours a day, 365 days a year.