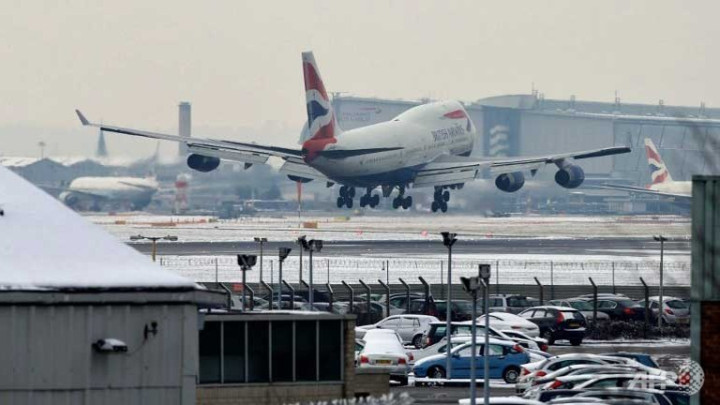 Police have arrested a Birmingham-based couple at Heathrow Airport on suspicion of committing terrorism offences, alongside Islamic State (Isis) fighters in Syria.
The pair, from Walsall, were detained at 1030 GMT last night after they disembarked from a flight from Turkish city Istanbul.
West Midlands Counter Terrorism Unit are searching two addresses in Walsall, near Birmingham.
The man, aged 20, and the woman, aged 19, are both currently in custody in the West Midlands area.
Turkey is seen as the gateway for European jihadists to enter war-torn Syria where terrorist group IS is fighting to install a caliphate.
In a statement, West Midlands police said: "Officers say there was no risk to the safety of the flight and that the arrest - which was planned and intelligence led - has resulted in two addresses in Walsall being searched."
The return of suspected terrorists on home soil comes after British Isis recruit Abu Rumaysahm mocked the nation's "shoddy" security for allowing him to jump bail to take up arms for Isis in Syria.
In a series of tweets purportedly send by Rumaysahm, he described how he "breezed" through Europe to join Isis ranks.