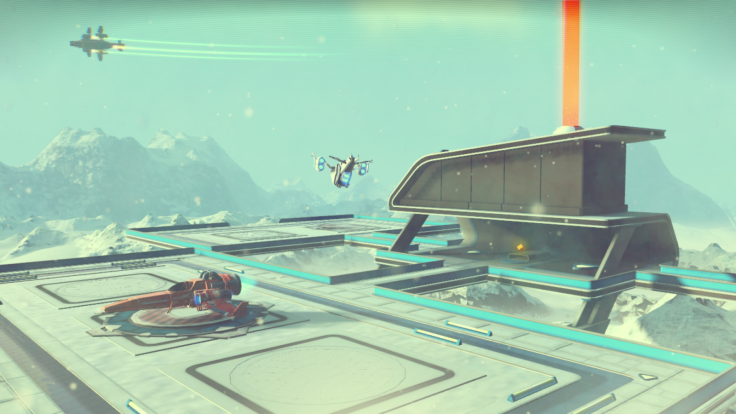 No Man's Sky's highly-anticipated launch has gone smoothly but any game of this incredible size is bound to feature a few bugs and glitches, as has been the case. Sean Murray, founder of developer Hello Games, has now assured fans that the indie studio has been tracking the game's problems, and is working hard to address the "most critical issues" in an upcoming patch to be released in the "near future."
"We're tracking a number of issues, bugs and crashes that players are reporting, and working to resolve [them] as soon as possible," Murray wrote in a blog post earlier today. "The number of players, and length of average play session, has been far more than our small team could have anticipated. That said, we're working quickly to adapt."
According to the support page of the game, there is currently no ETA on the patch for the PS4 version of the game.The post does not provide any specific information about what the patch will include and the issues it plans to address.
To handle the numerous issues faced by No Man's Sky players, Murray says they have brought on a new quality assurance team, which is larger than the entire Hello Games team, to complement the existing Sony QA team.
He added that they would soon adopt a ticketed support system next week and hire someone to handle the same.
Murray also offered a couple of workarounds for some existing issues that players can address in the meantime, particularly if you are left stranded in the game:
If you believe you are stuck, or can't reach your ship, be aware you can jetpack forever whilst pushing against any surface
If you have made a mistake – you can revert to any of your two previous saves in the Options Menu
If you have left your ship somewhere inaccessible, you will be able to summon it from landing pads or beacons found at most buildings or points of interest (marked by question marks)
Players have also been reporting a possible game-breaking glitch involving No Man's Sky's pre-order bonus ship, known as the Domanish S84, which comes with a Hyperdrive installed. "It has been reported that using the pre-order bonus ship will leave players stranded if they purchase or transfer to a new ship that does not have a hyperdrive (if done very early in-game)," Murray writes.
He notes that about 107 of the 135 players who reported the issue to Hello Games so far were able to eventually continue. Once the game detects that you need a hyperdrive, it will direct you to a nearby NPC and provide you the hyperdrive you need. Alternatively, you can also restart your console to resolve the issue.
No Man's Sky is currently available for PS4 and will release for PC at 6pm BST today (12 August).