Thierry Henry insists Arsenal's players had nothing other than local pride to celebrate upon qualifying for the Champions League ahead of Tottenham Hotspur on the final day of the Premier League season.
Laurent Koscielny's only goal against Newcastle United handed The Gunners the win they required to cement fourth spot ahead of north London rivals Spurs, whose victory over Sunderland was rendered immaterial.
After a race for the final European spot that went right to the final day, Arsenal's players were celebratory mood at St James' Park, but supporters were particularly critical of their reaction amid an eight-year major trophy drought and with 16 points separating them from champions Manchester United.
Manager Arsene Wenger earlier in the season swelled animosity towards Arsenal's diluted ambitions by claiming a top four spot was akin to a major trophy and while Henry believes the celebrations were linked to the club's rivalry with Tottenham, the season represents anything but fond memories.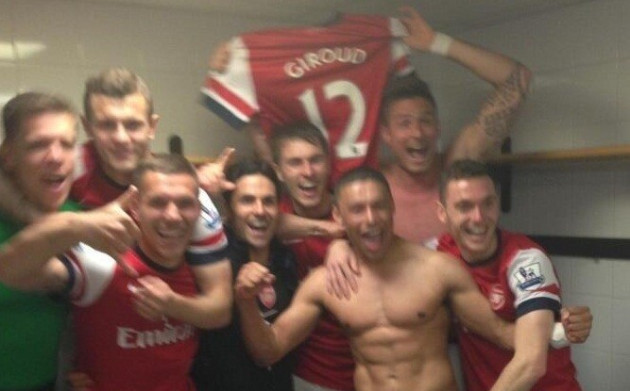 "Yeah they finished in the top four, but there was only one champions; Man United," Henry told Sky Sports. "I'm a competitor so that's the only thing I will remember from the season, Man United won the league.
"For me at Arsenal finishing in the top four would have been normal, and we saved our season because you always want to win.
"I know people had a go about the pictures and the celebration but I can tell you it was really that for any Arsenal player when you feel the shirt and really play for that club putting Tottenham out of the top four.
"I do hope that's what they were celebrating about because that's the only thing you can celebrate about. If you're an Arsenal man through and through, that's like winning something for me."
Next season will be the 16th consecutive campaign which Arsenal have played in Europe's premier club competition, an indicator as to the consistency provided by Wenger during the Frenchman's close to two decades in charge.
With Sir Alex Ferguson having retired after 26 years at Manchester United and David Moyes installed as his successor after leaving Everton, Wenger is now by far British football's longest serving manager and his latest success has emphasised to Henry how difficult to will be to see him leave the Emirates Stadium.
"For me it is very difficult to see Arsenal playing one day without Arsene on the bench," Henry added.
"The day I will see Arsenal play without Arsene on the bench it's going to be weird so I'd love to have him there all the time but we all know that isn't going to happen.
"One day he's going to have to go but it will be hard. He's not thinking of leaving one day, it will happen one day we know it but I don't see it."