Here comes the first look at Tyler Hoechlin as Superman in Supergirl season 2
'There's some head-butting' between Kara and Clark, confirms executive producer.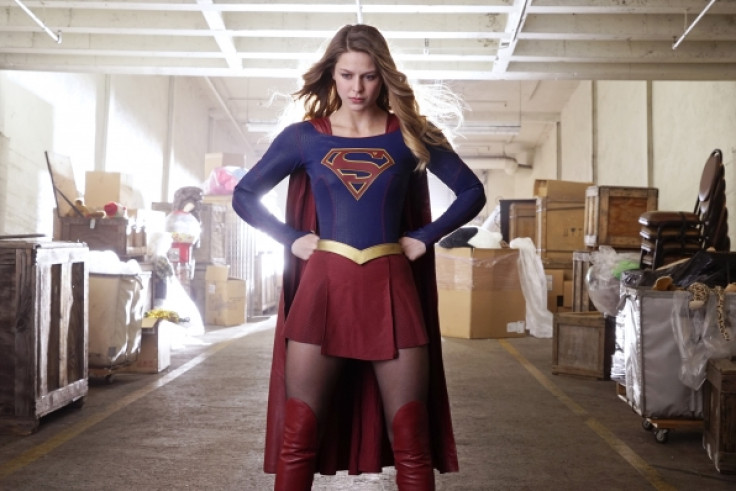 The CW has released the first look at Tyler Hoechlin in Superman suit for Supergirl season 2. The image shows Kara Danvers aka Supergirl (played by Melissa Benoist) alongside her cousin, who has donned the iconic blue Man of Steel suit with red cape and the S logo.

Tyler Hoechlin attended the San Diego Comic-Con, 2016, wherein he spoke about taking on the role of Superman. He told Entertainment Weekly,"Definitely incredibly surreal. I know the character represents so much to so many people."
Supergirl executive producer Sarah Schechter also teased tension between Kara Danvers and Clark Kent. "Clark has a very different experience of what it means to have super powers on earth. There's some head-butting and philosophical approaches that are different. We'll get into that."
Schechter went on to explain that how bringing in Superman will "confuse matters" for Kara Danvers. "In season 1, the show is about Kara and the show is about Supergirl. It would confuse matters to have Superman there. This show is about family, the family you make as an adult and the family you came from. It makes sense for Kara to reconnect with him now."
Sarah Schechter took a moment to thank CBS for launching the series and said, "We're so grateful to CBS for launching the show and putting Melissa on buildings all over." The producer also spoke about the benefit of moving the show to The CW for season 2, which is home to several superhero shows like Arrow, The Flash, Legends of Tomorrow. Schechter said, "There's a short hand. When you say 'metahuman,' they know what you're talking about."
Other than Hoechlin, actors Chris Wood, and Lynda Carter have also joined the show's cast in season 2. Wood will play a surprise DC Comics character, and Wonder Woman actress will be seen as the president of the United States.
Supergirl will return with its second season on 10 October at 8pm EST.
© Copyright IBTimes 2023. All rights reserved.