Here's what James Corden has to say about his rumoured feud with Stephen Colbert
Corden's The Late Late Show and Carpool Karaoke are ruling fans' heart while Colbert's show is struggling.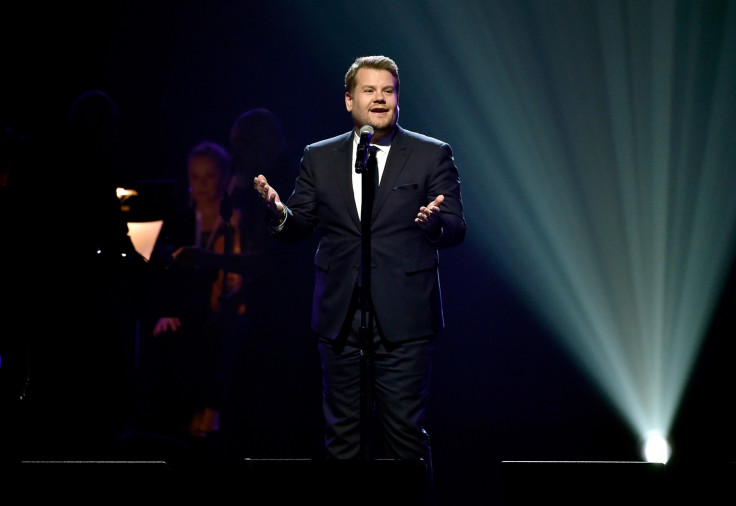 James Corden has only good things to say about his former boss Stephen Colbert amid rumours that both the late night show hosts are fighting over time slot for their respective shows on CBS. Corden, who is ruling fans heart with two very popular shows[The Late Late Show and Carpool Karaoke] has called the gossips 'silly' and 'something that doesn't exist'.
"I just think it's silly. I think it's mostly just people trying to drum up something that doesn't exist," he told Variety. The 37-year-old also praised CBS CEO Leslie Moonves for being organised when it comes to taking a decision on shows. "The reason it doesn't exist is that I know my boss [Moonves] and I know that when he makes a decision, that's the decision he's going to make. He's going to stick by that and so should he," he added.
The Carpool Karaoke show host praised Colbert's show and called it 'incredible'. However, Colbert's show is struggling with viewership ratings. "Have you watched Stephen's show in the last two weeks? It's incredible. It's fantastic. It's been just awesome to watch. I'm incredibly proud to be the show on after his. I think he is an incredible talent and a host and a broadcaster and a voice. That show, I feel like it's finding its feet every single day."
The former Colbert Report host stepped into David Letterman's shoes after the latter announced his retirement. However, Colbert's The Late Show was unable to recreate the same magic. On the other hand, Corden's The Late Late Show was a huge success and managed to get four Emmy nods, sparking the speculation that his Emmy-nominated show will be moved to Colbert's show's timeslot.
"I just find the very notion of talking about time slots to be something archaic really. It kind of feels like telling the time with a sundial," the 52-year-old American comedian added.
© Copyright IBTimes 2023. All rights reserved.