Britney Spears has revealed she is the latest celebrity passenger to hitch a ride with James Corden for his Carpool Karaoke. The pop singer posted a photo of herself with The Late Late Show host on Instagram on Wednesday (10 August).
The caption read: "Took a ride around LA with @j_corden & did a little #CarpoolKaraoke." Wearing an off-the-shoulder lace top and choker necklace, the 34-year-old is seen beaming as she poses with James in front of his SUV.
The Late Late Show host couldn't hide his excitement at sharing his car with the pop singer. He also posted the photo, on his Instagram writing: "BRITNEY #CarpoolKaraoke is coming!"
According to Hollywood Life, the Baby One More Time singer who is taking a break from her Piece of Me residency at Planet Hollywood in Las Vegas as she embarks on the promo trail for her new album Glory, will sing some of her biggest hits in the segment as well as a new track.
"She filmed a really fun Carpool Karaoke and sang a new song, 'Hit Me Baby', 'Stronger' and 'Sometimes' and other songs that will appear only online and not at all," a source said. "They did a bunch to make it come out great and give them plenty of options to work with."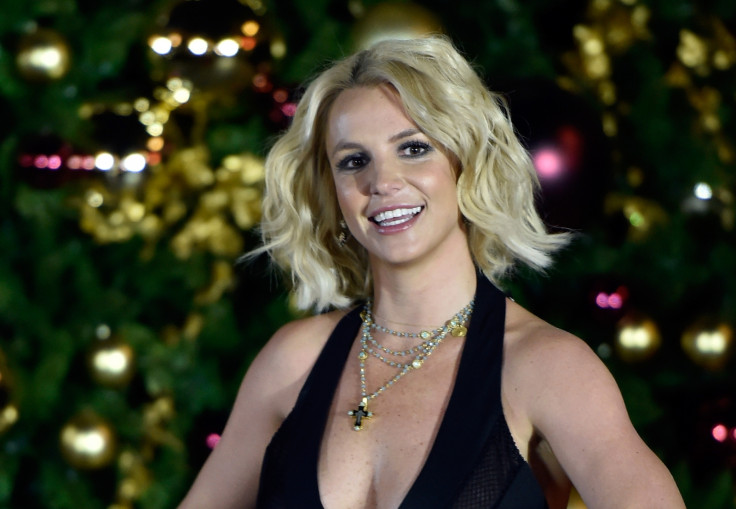 Carpool Karaoke first debuted as a spin-off on CBS's The Late Late Show and has since caught the public's imagination with the celebrity segments featuring some of the biggest names in music going viral on social media.
Past Carpool Karaoke guests include One Direction, Justin Bieber, Jennifer Lopez, Elton John, Rod Stewart, Stevie Wonder, and Mariah Carey. Adele's carpool outing - in which she and Corden belted out he hit songs such as Hello - became an internet sensation totalling 120 million views on YouTube. Most recently Corden was joined by First Lady Michelle Obama who was seen jamming with rapper Missy Elliot.
Following the success of the segment, which was inspired by a Comic Relief sketch from 2011 that featured Corden and George Michael driving and singing together, James is now working on launching a standalone spin-off show
The episode with Britney will air on the CBS show on 25 August, the day before Britney's new album Glory is released.