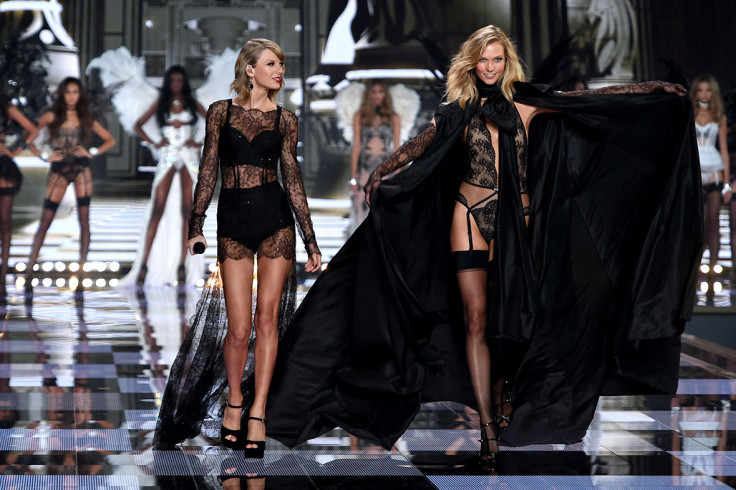 All is well between Swift-squad members Taylor Swift and Karlie Kloss as the supermodel took to her Twitter account on 16 August to announce that she will "always" get her BFF's backing. Kloss's tweet seemed to be a response to the various gossip reports that allegedly misinterpreted her comment about reality star Kim Kardashian West.
The supermodel previously sparked controversy after she called Swift's recent nemesis a "lovely person" during a recent interview.
As Kloss's comment continued to fuel rumours of conflict between her and Swift, the 24-year-old model shut gossip mongers with a series of tweets on Monday, 15 August.
"I will not allow the media to misconstrue my words. Taylor has always had my back and I will always have hers," the supermodel wrote on the micro-blogging site.
She followed up with another post saying, "And I will never be the girl that you can use to pit women against each other. That isn't me."
Kloss and her popular friendship with the pop star became a subject of speculation after her recent interview with The Times. When the former Victoria's Secret Angel was asked about the Keeping Up With The Kardashians star – with whom Swift had a bitter war over her husband's Famous lyrics – Kloss reportedly stumbled with her thoughts.
"I think she's been a lovely person to me in the past," Kloss said about Kardashian adding, "Look, I really don't know her that well. My closest friends, really, are my sisters and my mum."

The original feud that lasted for almost a month between the Blank Space hitmaker and the better half of rapper Kanye West was over West's controversial lyrics, "I feel like me and Taylor might still have sex/ Why? I made that b***h famous." While 26-year-old Swift slammed the rapper for the song, West shot back claiming that the Bad Blood singer had given due permission.

The back-and-forth continued with both the A-listers standing by their point on the social media. "The world is so bored of this saga," Swift was quoted as saying by the Vogue magazine.