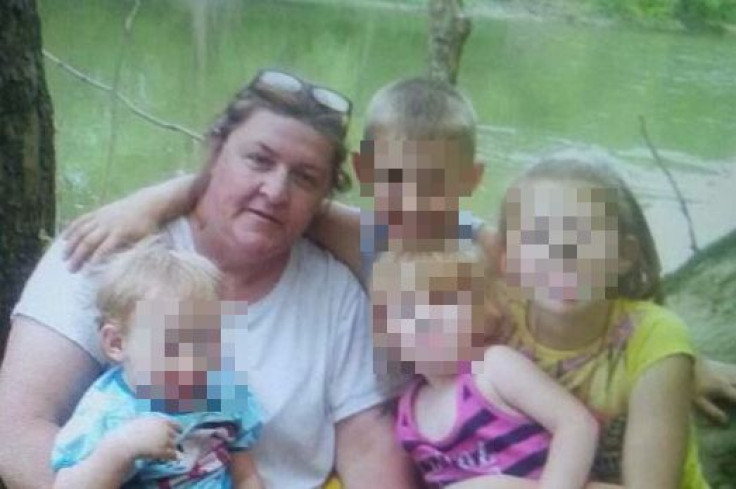 An Ohio grandmother, who often said she would die to protect her family, has been killed while desperately trying to save her two grandchildren from a convicted sex offender.
Police say Candy Arthurs, 45, from Columbus, was looking after two of her daughter's children when they were approached, along with other children, by convicted felon Kristopher Amos.
Amos, 29, allegedly claimed to have lost a drone and wanted the children to help him search, luring them into a nearby alley.
Arthurs went to investigate and confronted Amos, who allegedly produced a large knife and stabbed her in the chest.
The Columbus Police Department said although she "pushed the children to safety" after being attacked, her seven-year-old grandson was also stabbed in the shoulder.
The incident, on the evening of 23 June by 232 N. Oakley Avenue in Columbus, saw Arthurs and her grandchild taken to hospital.
After a long battle, Arthurs died of her injuries in the early hours on Wednesday (3 August). The grandson is expected to make a full recovery.
The two grandchildren's mother, Amanda Gibson, 27, described Arthurs as a "hero".
"My mother always told me she would die for them, and that's exactly what she did," she told the Columbus Dispatch. "She's my hero. She was murdered helping someone. That's what hurts the most."
She added: "My son was covered in blood, my mom plopped down by the door, she said call 911, she was covered in blood."
Amos, who lives in North Wayne Avenue, a short distance from Gibson's home, had an additional charge of murder added to two other counts of felonious assault. He is currently in Franklin County jail.
He is a registered sex offender and was twice found guilty of child enticement with a sexual motivation, in 2010 and 2011.