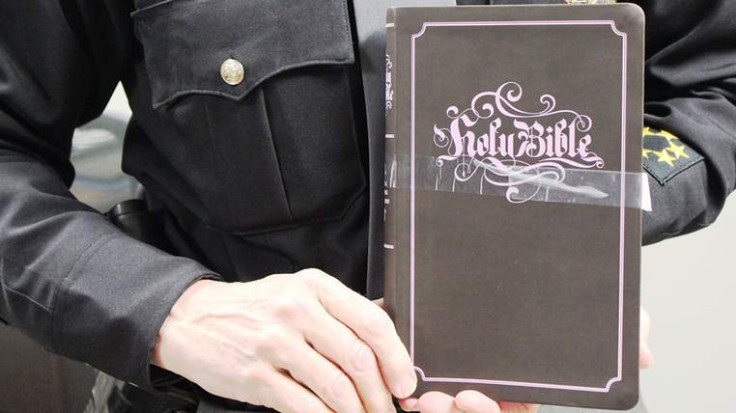 An edition of the Bible was stuffed with enough heroin to provide nearly 40 mind-numbing hits of the drug and sent to a prison in Ohio, according to a report on Sky News.
But the compromised Good Book failed to reach its destination inside the Hamilton County Justice Center.
That was because a sniffer dog named Kree alerted staff there was something suspicious about the Bible.
Investigation by one officer showed up a coffee-like stain inside the Bible it was sent for tests, which revealed it contained more than the Word.
Two people have been charged with bringing drugs in to jail as a result.
A 28-year-old inmate Timothy King and Tehani Teepe, 39, have now both been charged with illegal conveyance of contraband into a correction facility, according to the Sky News report.
Sheriff Jim Neil said it showed: "the length to which these highly addicted inmates will go to get drugs into jails.
"Now you get a glimpse into how incredibly creative and determined these addicted inmates are, and how we must remain equally determined."