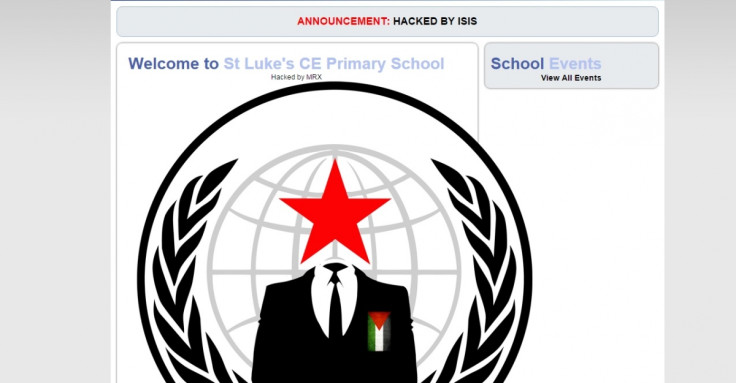 The website of a primary school in Greater Manchester has been hacked by a group claiming to be involved with Islamic State (Isis). The site for St Luke's Church of England Primary School in Heywood, Rochdale, displayed a cryptic logo featuring a suited body wearing a Palestine flag and a red star.
The website contains the announcement: "Hacked by Isis. Hacked By MRX" while playing music over the top. The rest of the primary school's website content appears to have been removed during the attack.
Rochdale Borough Council said they are looking into the incident, but stated no pupil data has been comprised. It is seems unlikely the jihadis would have attacked a Church of England primary school, which has around 200 pupils, and this appears to be more of a prank rather than a serious incident.
A council spokesperson said: "We are looking into the circumstances. It is important to emphasise that it is only the public-facing pages that have been compromised. No pupil data has been compromised." In their statement, the council said the site had been corrected, but IBTimes UK was still able to view the "Isis hack".
Greater Manchester Police said: "Our crimes unit have been made aware of the cyber attack on St Luke's. We are investigating and that's ongoing. There's no reason to believe it's a terrorist-related incident in any way."