High energy-use businesses urged to claim extra discount on energy bills
The British government has announced a one-month deadline for energy-intensive businesses to apply for the Energy Bills Discount Scheme (EBDS).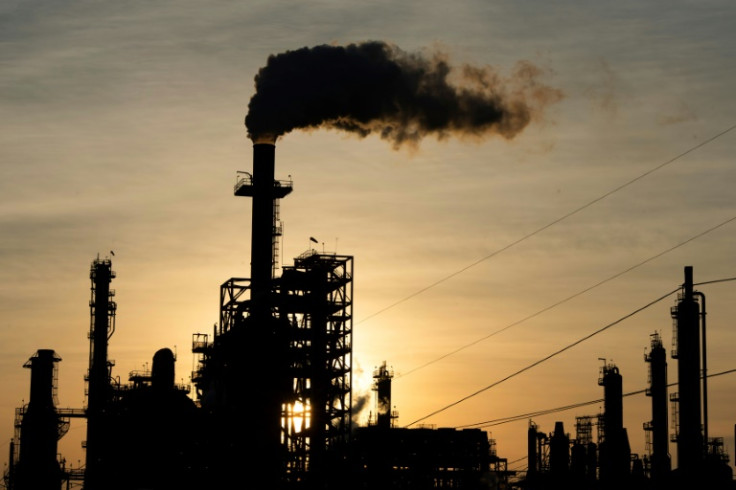 The British government announced on June 27 that energy-intensive businesses and heat network operators have one month to apply for the Energy Bills Discount Scheme (EBDS), which could help these businesses reduce their wholesale energy rates by up to a fifth.
Consumer Energy Minister, Amanda Solloway, urged eligible businesses to act quickly to take advantage of the government's assistance, as companies have until July 25 to apply, and savings will be applied to their bills until April of the following year.
The primary goal of the scheme was implemented to reduce expenses by providing a higher rate of support to businesses that use a substantial amount of energy to supply their services and commodities, such as ceramic and textile enterprises. These businesses confront fierce international competition, which means they can't boost their prices to compensate for the cost increases.
Minister Solloway also reminded heat network operators that they have a legal obligation to apply in order to provide a fair deal to their consumers, who would otherwise face higher energy costs than those protected by the energy price cap. They might face a fine of up to £5,000 if no action is taken.
Amanda Solloway, Minister for Energy Consumers and Affordability, said June 27 marks one month until businesses and heat network operators can apply for support that could cut their energy bills by up to a fifth. He encouraged all of those who haven't already applied to set aside time, check their eligibility, and get their details registered.
While energy prices are falling, Minister Solloway told businesses that the government is still dedicated to aiding them in remaining competitive in difficult times, similar to the assistance provided the previous winter.
Rob Flello, the British Ceramic Confederation's Chief Executive, stated that energy expenses have been a major issue among their members in the last year and it continues to be a major topic. Flello lauded the government's recognition of the difficulties confronting the UK ceramics sector and other energy-intensive industries.
The British Ceramic Confederation's Chief Executive advised their members to apply, even if their current energy prices are lower than the activation levels. This is to be able to help buffer any future price increases ahead of or during the winter of 2019. He also emphasised the process and its deadline in the hopes that it will go smoothly.
The UK government specified that businesses that are classified as Energy and Trade Intensive Industries, after the window closes, will have 90 days from the earliest date they can apply for funding to submit an application.
Businesses in ceramics and textiles are among a wide range of industries that have been authorised to claim further bill discounts between April 1, 2023, and March 31, 2024, contributing to the government's target of halving inflation, the British government added.
So far, the government has contributed about £40 billion to individuals and companies to help with energy bills, which has also aided attempts to keep inflation under control. Businesses are advised to consult GOV.UK as soon as possible to see if they are eligible and what they need to do to apply. The support provided will be retroactive to April 1 and could save certain customers up to 20 per cent on expected wholesale energy expenditures.
Heat networks serving domestic customers may also be eligible for a sector-specific assistance rate, ensuring that households do not face disproportionately higher bills than those covered by the Energy Price Guarantee. Heat suppliers are legally required to apply for this support and pass on the discount to their customers.
If heat network operators do not apply for the scheme, they may face enforcement action. If a heat supplier fails to take corrective action, they may risk a fine of up to £5,000.
The government noted that customers who get their energy from a licence-exempt provider may be eligible for additional assistance and should, if relevant, register as an ETII or heat network before the deadline.
Eligible non-standard clients are those who acquire their energy from the public electricity or gas grid through a licence-exempt supplier, or through private wire or pipe at a price tied to the wholesale price. Non-standard clients will not be automatically eligible for relief and must apply either individually or through their energy provider.
© Copyright IBTimes 2023. All rights reserved.