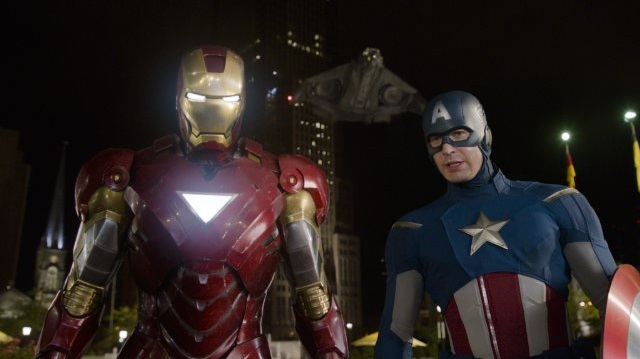 In the world of superheroes, DC and Marvel loyalists plead their allegiance to respective superhero squads. But what if these two worlds were ever to collide for an epic face-off between the Avengers and the DC heroes?
A YouTube channel by the name of DrMachakil just re-imagined the possibilities in an epic mash-up and the resulting video is already trending. So far, the Justice League-Avengers parody clip has received more than 2 million views.
"Seems that the Avengers will finally get some serious competition," the YouTuber wrote describing his imaginary world of DC versus Marvel superheroes in the wake of the brand new Justice League trailer.
The superhero fan further explained that the parody video imagines how Avengers would react to their DC-counterparts.
"And I love both Marvel and DC so this is some really exciting period we live in right now," the self-confessed comic book fan adds.
In the fan-made trailer, a party sequence from the Avengers: Age of Ultron is brilliantly utilised to show that the Marvel heroes including Steve Rogers, Tony Stark, Bruce Banner, Natasha Romanoff and others are eagerly anticipating the release of the latest Justice League trailer. As the trailer finally plays on the apparent TV screen, the band of Marvel superheroes seem to show signs of worry.
With all eyes on the League, it's safe to say that the mash-up gives an impression that the Avengers are a tad bit worried. The hilarious fan-made video ends with a furious Thor tossing his hammer at the screen, while Banner exclaims, "Oh, it's definitely the end times."
Meanwhile, the original Justice League trailer was unveiled over the weekend ahead of the movie's 17 November release, which created quite a buzz with the action-packed scenes. The greatest of DC superheroes – Ben Affleck's Batman, Gal Gadot's Wonder Woman, The Flash, Cyborg and Jason Momoa's Aquaman – joined forces in the latest promo.
Along with the regular squad, superhero movie fans also got a glimpse of JK Simmons as Commissioner Gordon. The only disappointment might be a missing Superman, whose return was teased by director Zack Snyder.