'Hillary Clinton' arrested for drunk driving in Pennsylvania
Tipsy driver claimed, falsely, to be the former secretary of state.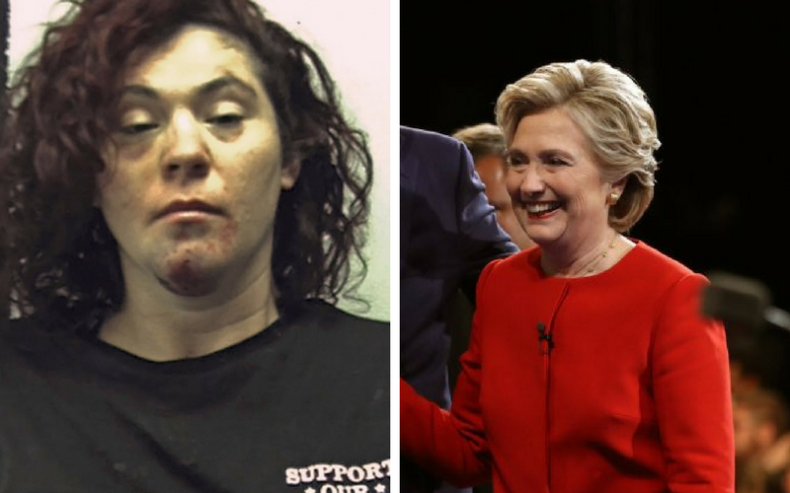 A drunken woman caught driving from Maryland into Pennsylvania has identified herself as Hillary Clinton.
Pennsylvania State Trooper Robert Politowski said the woman, who was arrested on early Tuesday morning (2 May), was in fact 36-year-old Holly Lynn Donahoo, of Louisville, Kentucky.
She was being chased by sheriff's deputies from Garrett County, Maryland, and Maryland State Police when she drove into Wharton Township, in Pennsylvania's Fayette County.
Politowski joined the chase and used spike strips to flatten Donahoo's tyres.
She was taken to a hospital, where police say she refused to be tested for drugs and alcohol.
Donahoo was jailed on charges including driving under the influence and fleeing or eluding police.
It is unclear why she identified herself as Hillary Clinton.
Clinton herself has been busy over the past few days, revealing her thoughts on her shock election loss.
On Wednesday (3 May) it was revealed that Clinton is planning on starting up a Public Accounts Committee (PAC), which will help with the funding of Democratic candidates in the 2018 mid-terms.
Clinton isn't aiming to use the PAC as a platform to comment on Trump's policies but said she won't shy away from expressing her views either.
She has engaged in a peaceful transition period including her attendance of Trump's inauguration, but has spoken out when Trump's policies have clashed with her core values.