The US State Department and Hillary Clinton have called for Philippines President Rodrigo Duterte to show some respect in his dealings with Barack Obama after he referred to the US president as a "son of a b***h". Obama had been expected to meet with Duterte in Laos, where both leaders are attending a meeting of the Association of Southeast Asian Nations (ASEAN).
However, Obama pulled out of the meeting after Duterte made the inflammatory comments, stating: "Clearly, he's a colourful guy.
"I always want to make sure if I'm having a meeting that it's productive and we're getting something done."
The state department and Democrat presidential candidate Clinton have both suggested the president was correct to withdraw from the meeting – suggesting there should be more respect shown to Obama.
"When the president of the Philippines insulted our president, it was appropriate in a very low-key way to say: sorry, no meeting," Clinton said in comments carried by Reuters.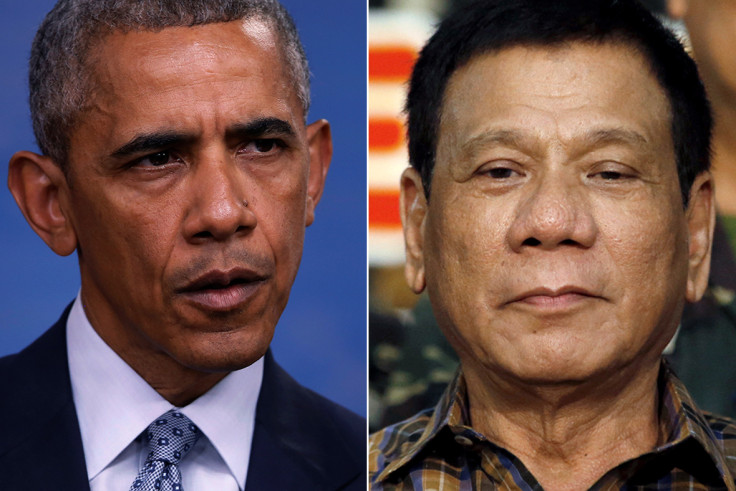 "We have a lot of ties between the United States and the Philippines. And I think it's very important that we have a relationship, but there has to be a certain level of respect that is expected on both sides."
In a news briefing in Washington attended by the news service, state department spokesperson Mark Toner added: "Words matter, and we want to see an atmosphere that is cordial and open to strong cooperation."
Although the Philippines has since expressed an apology following the cancellation of the meeting, it is not the first time Duterte has been criticised for his outspoken language. He previously upset the US by referring to the country's ambassador as a "gay son of a whore".